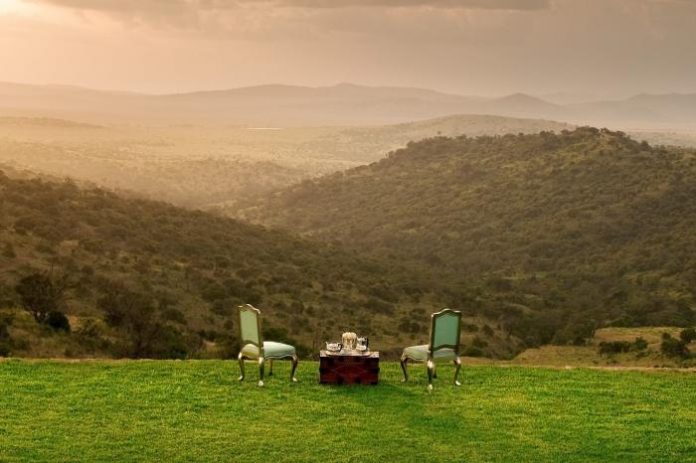 Little is known about an exquisite lodge that lies on the foot of Mt Kenya.
Tucked away in the heart of Kenya's most serene landscape, lies a destination so magical and one that has been described as surreal.
Ever so often, billionaires troop to this enchanting locale to enjoy game drives, walking drives, riding safaris, flying camping, picnics, and sundowners.
The lodge by the name Sirai House, sits on a secluded 250-acre estate, surrounded by indigenous forests, hills, plains and aims at providing a suitable ecosystem for endangered species.
To visit the lodge located in Laikipia County, one has to cough out about Ksh1.16 million a day for a group of six people as of 2016.
To book the private home at the Borana Conservancy, one (or a group) must reside in it at least three nights, tripling the cost alluded to above.
As if that is not enough, visitors allegedly have to answer a few personal questions to be allowed on the premises, as highlighted in an article by UK's Sunday Times in 2016.
The questions, which have to be answered satisfactorily include; What elements best describe you? What is your best culinary experience? Why do you want to know more about us? and Who recommended you to us?
One of the agents told the publication that the questions would help bring together like-minded people.
The lodge is 50 minutes from Nairobi County by flight. Upon landing, visitors have to drive for 30 minutes to access the lodge.
Michael Spencer, a British businessman who has been described as the richest self-made person in the City of London, owns the property.
Spencer, who is estimated to be worth Ksh108 billion, is said to have studied in England during his childhood but would spend his holidays in Africa.
Below are more photos of the lodge;