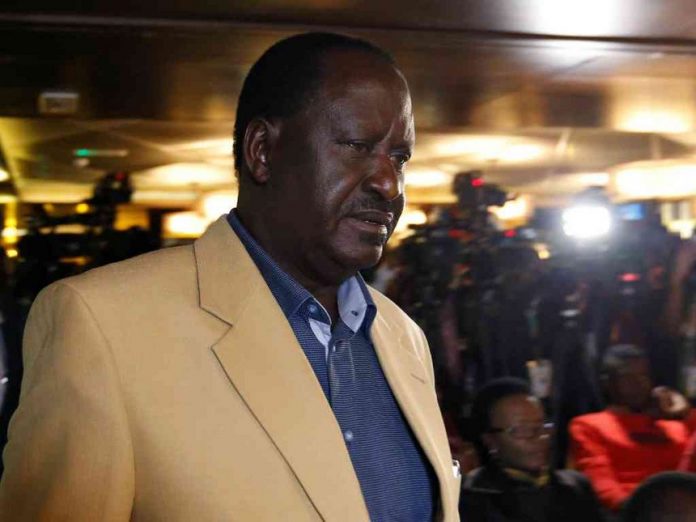 The opposition coalition NASA has demanded that Raila Odinga be declared president by the IEBC.
Speaking during a press conference in Nairobi, the NASA principals led by Musalia Mudavadi said that Raila Odinga had won the elections after polling 8,041,726 votes.
They further claimed that President Uhuru had garnered 7,755,428 votes.
Yesterday, Raila had said that he had won the election with 8.1 million votes against Uhuru's 7.2 million.
"We demand that the IEBC declare Raila Odinga and Kalonzo Musyoka as President and Deputy President respectively," said Mudavadi.
In the press conference, Raila Odinga refused to answer questions, with Mudavadi saying that he would only respond after the final results had been declared.
The IEBC had earlier on said that it will declare the final results tomorrow at noon.
The results show that president Uhuru is leading having garnered 8,121,790 votes. Raila is second with 6, 723, 369 votes.