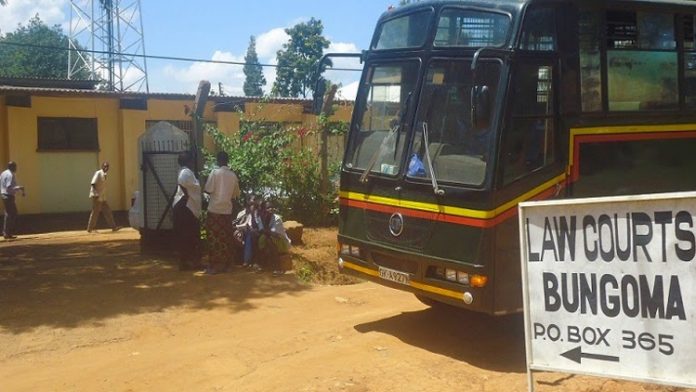 A primary school head teacher was on Thursday charged at a Bungoma court with defiling his 14-year-old stepdaughter.
Vincent Wanyonyi of Mwibale primary school denied committing the offence in October last year at his house.
The court heard that the teacher lured the standard eight pupil with money and gifts before he committed the heinous act.
The girl, after being threatened by the teacher, later reported to an uncle she went to live with after completing KCPE.
Wanyonyi arrested after the girl, who is his second wife's daughter, disclosed that she got pregnant following the alleged incident.
The woman got married to the teacher after she had given birth to the girl.
Principal magistrate John Kingori said the matter will be heard on February 21.
He was freed on Sh300,000 bond or an alternative of Sh200,000 bail.
Wanyonyi, who has three wives, reportedly attempted to commit suicide by poisoning himself following the matter.
His wife told journalists outside the court that she believes the man was framed by the second wife.
"I have lived with my husband since 1989 and I have never heard of him sexually abuse our children," she said.
"I want the court to assist me find justice over what my husband is being accused of."
Cases of school children being defiled have been on increase in Bungoma's nine constituencies.
Residents have blamed chiefs and police for taking bribes in village meetings to protect perpetrators.