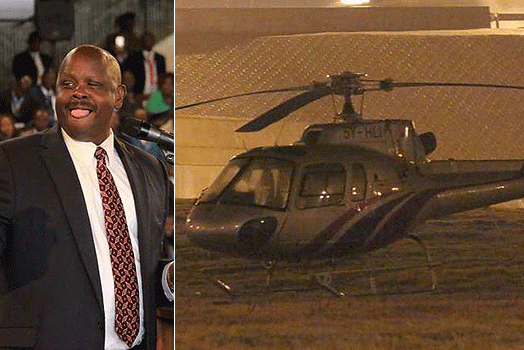 A helicopter carrying Bomet Governor Isaac Ruto made an emergency landing on southern bypass after the pilot avoided Wilson Airport due to poor visibility caused by rains.
It landed on Sunday at around 6pm on an open field by the highway.
On board the Eurocopta AS350 was the Governor, his bodyguard and the pilot.
The pilot, who requested anonymity, said he had tried to find a way to land at the airport — an hour after take off — but it was not visible and "had to make a judgment call and find an alternative field".
He said it was a "perfect landing". He added that his two passengers, upon their safe arrival, were picked up by their private drivers.