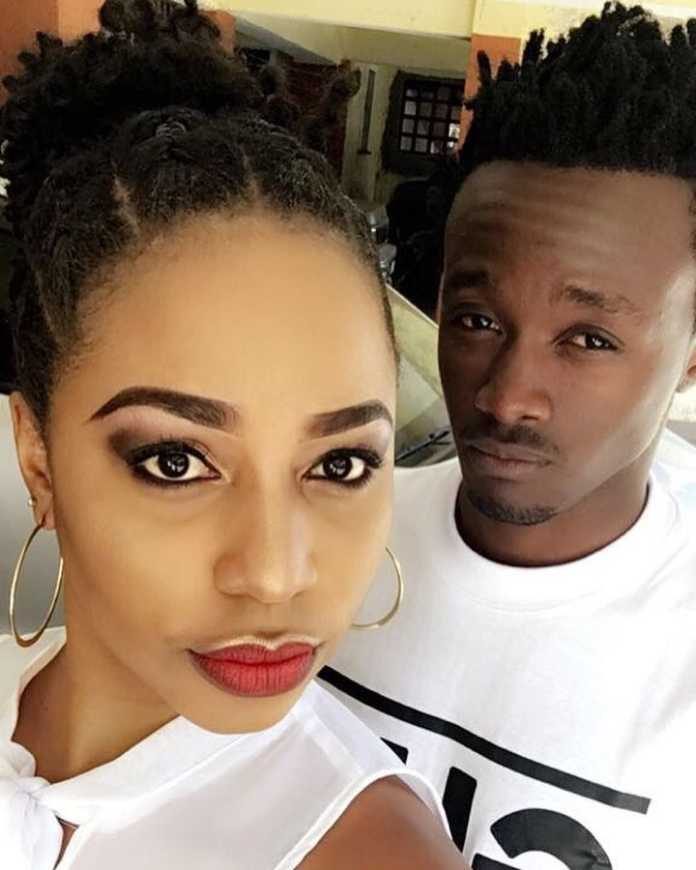 Bahati and Diana Marua, who are loved and hated in equal measure graced the cover of this month's Parents Magazine.
The couple talked about their journey from dating to parenthood.
Diana, now a mother of two welcomed her first child Heaven Bahati on February 14, 2018, and she has in the past interviews revealed that the motherhood journey wasn't easy.
She at one point packed and left her matrimonial home months after giving birth to the first child because she lacked a support system.
In an interview with Parents Magazine, she said that most of the time she used to take care of her daughter alone while her husband was away working.
IT WAS SO HECTIC BECAME I WAS EXTREMELY EXHAUSTED AND BAHATI WAS NOT THERE. AND WHEN HE CAME HOME, HE WOULD GO STRAIGHT TO BED YET I EXPECTED HIM TO HELP ME OUT WITH THE BABY.
AT THAT PARTICULAR POINT, I DID NOT UNDERSTAND THAT HE WAS WORKING TO PROVIDE FOR US. I FELT ALL ALONE. BUT I NOW REALISE THAT IT WAS A LEARNING POINT FOR BOTH OF US.
Bahati on the other hand said,
I WAS DOING A LOT OF THINGS AT THE TIME BECAUSE I KNOW IT IS MY RESPONSIBILITY TO PROVIDE FOR MY FAMILY AND IN MY DEFENSE, I WAS A NEW PARENT.
Diana went through post-partum depression after giving birth to Heaven and during the interview, Bahati said,
WHEN DIANA WENT THROUGH POST-PARTUM DEPRESSION, WE DID NOT KNOW HOW TO HANDLE IT BECAUSE I THOUGHT SINCE I WAS WORKING, I WAS DOING THE RIGHT THING. BUT MARRIAGE BEING AN INSTITUTION WHERE YOU LEARN ON THE WAY, I HAD TO LEARN AT THAT PARTICULAR POINT AND I BELIEVE I AM BECOMING A BETTER MAN EVERY DAY.
During the first stages of their relationship, they would seek their pastor's intervention whenever they had a misunderstanding but nowadays they solve their issues amicably.