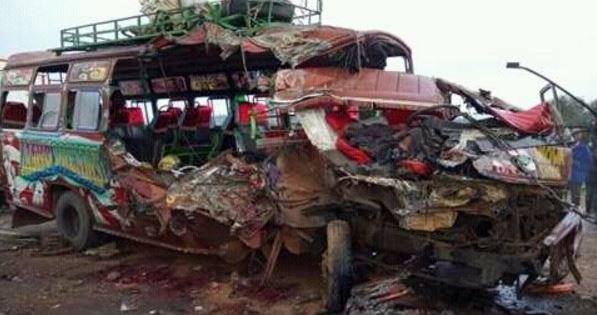 Eight people died in a grisly road accident that occurred at Malii along the Mombasa-Nairobi highway. The accident occurred some few meters from Salama marke in Makueni County.
Among those killed was the driver of the minibus christened Jasho Dreams that plies Nairobi and Kambu shopping centre in Makueni County.
"The driver tried to overtake several vehicles but could not manage the distance hence causing the accident", said Mukaa OCPD Zack Bitok.
The incident happened barely two days after 25 people were killed in a crash involving a bus and a tanker at Kambu shopping centre in Mtito-Andei, Makueni County, early Tuesday.
Those injured have been rushed to Machakos level 5 hospital and the bodies of the deceased taken to Machakos hospital morgue.