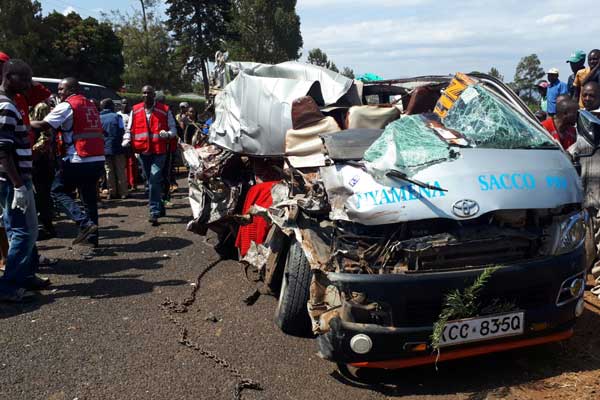 Eight people have died while several others have been seriously injured after a matatu collided head on with a lorry at Ng'onyi in Meru County.
According to eye witnesses, the matatu was overtaking a motorbike when it collided with an oncoming lorry.
Central Region Kenya Red Cross Coordinator Mugambi Gitonga, who arrived at scene later, said they rescued two people.
"Those in the lorry escaped unhurt.
"We cannot tell the number of those in the lorry but we have found a motorbike at the scene. We are yet to establish the owner and if he survived," Mr Gitonga said.