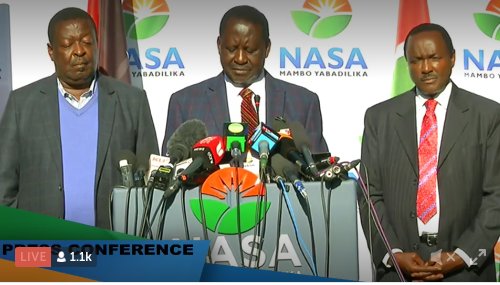 Opposition leader Raila Odinga has announced that he will be moving to the Supreme Court to challenge the re-election of President Uhuru Kenyatta.
The NASA leader made the announcement today in a press conference held in Nairobi. "Uhuru was not lawfully declared winner. We will not accept this," he said.
A few days ago, NASA had indicated that it will not be moving to the Supreme Court. Mr. Odinga further accused election observers for endorsing the just concluded election which showed that Uhuru Kenyatta had won the presidency for a second and final term.
Earlier on, sources had indicated that Mr. Odinga would file a petition at the Supreme Court through a proxy.
The NASA leader nonetheless refused to take questions from journalists.
More to follow…