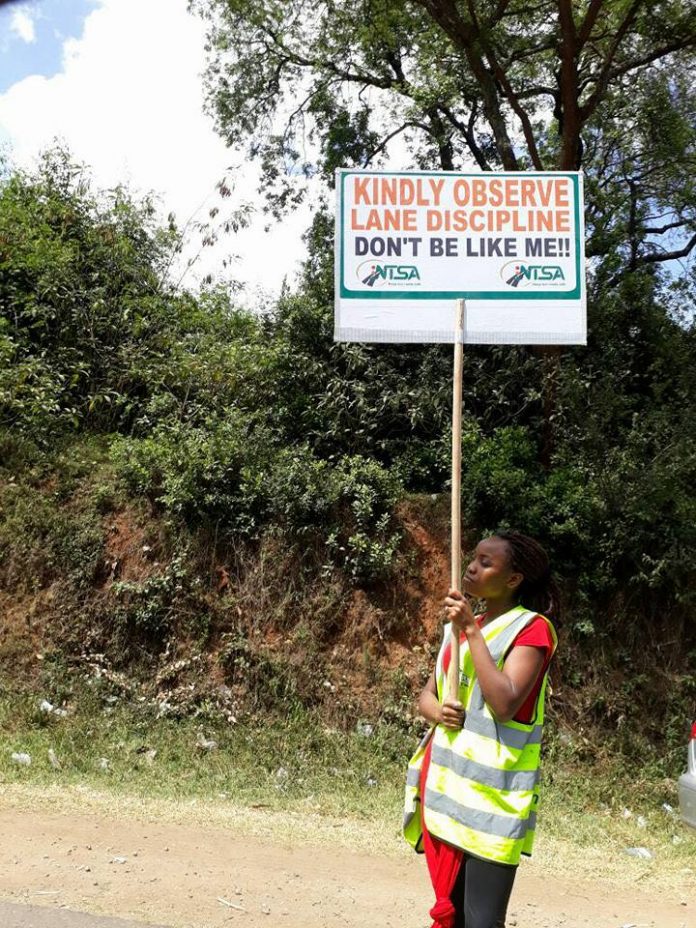 The National Transport an Safety Authority (NTSA) has developed a new way of punishing drivers caught breaking traffic rules along the Nakuru-Eldoret Highway.
The new method includes shaming the driver by forcing them to carry placards declaring that they are careless drivers along the roadside until another reckless driver is caught.
This came out after photos of motorists carrying placards started circulating on social media.
The placards read: "Kindly Observe Lane Discipline. Don't be Like Me!"