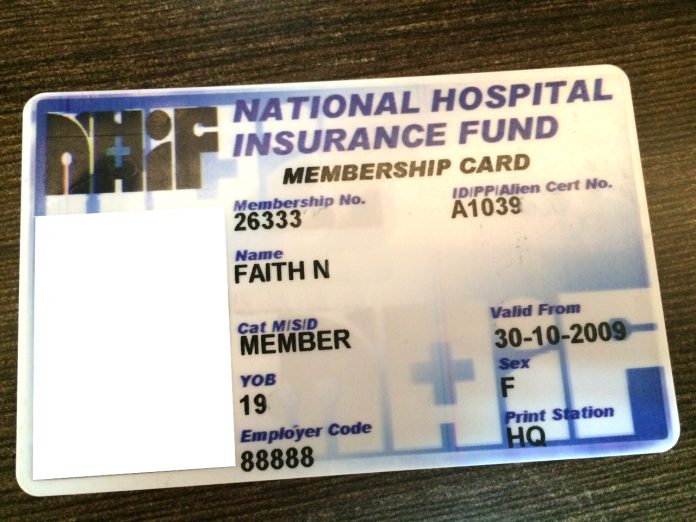 The National Hospital Insurance Fund (NHIF) has capped the amount of claims its members can access.
This is according to a series of changes contained in an internal memo from the Fund's director of operations and quality assurance, Mr Ambrose Lugho.
The letter, dated July 14 and titled Deployment of LOU's System Controls, advises that, moving forward, members — who pay monthly premiums of between Sh500 and Sh. 1,700 — will only enjoy limited access to the improved benefits introduced last year.
each family will only be able to access one specialised surgery, two major surgeries, three minor surgeries, four cycles of "complex" chemotherapy, six cycles of basic chemotherapy, two MRI services, and two CT-Scans annually.
The Fund will also pay for 20 sessions of radiotherapy per member per year.
Under the new scheme, NHIF, via a new category of specialised radiological and diagnostic services benefits, will pay Sh25,000 per session for cancer patients who access the services in any accredited hospital.
The national medical insurer will also pay Sh18,000 per session for those accessing radiotherapy, and foot up to Sh5,000 for clinical reviews monthly.
For those who need specialised laboratory tests like magnetic resonance imaging and computed tomography scans (CT-Scan), the insurer said it would offset a bill of up to Sh15,000 and Sh8,000, respectively.
Major surgeries in levels 3 and 4 hospitals are currently upto a maximum of Sh80,000, and in levels 5 and 6 up to a maximum of Sh130,000, on pre-authorization basis. Specialised treatment is currently capped at a maximum of Sh500,000.