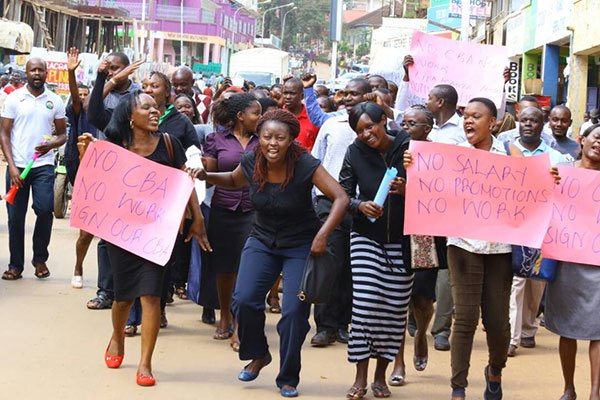 Fresh infighting in the Kenya National Union of Nurses has brought confusion to a strike that kicked off yesterday.
This is after Kenya National Union of Nurses (Knun) national chairman John Bii came out on Tuesday to disown the strike.
Bii termed the strike as illegal and asked the striking nurses to resume work.
"It is unfortunate that we are in this scenario simply because we did not want to be a little bit patient," he said.
According to Mr Bii, Mr Panyako failed to give the Sarah Serem-led Salaries and Remuneration Commission (SRC) enough time to declare its stand on the matter. The SRC threw out the CBA, saying the Sh. 40 billion required to effect it was unreasonable.
However, other union officials were swift in dismissing Mr Bii as an imposter even after the court issued an order barring Knun's executive committee from firing him.
Deputy Secretary-General Morris Opetu said Mr Bii ceased to be the chairman of Knun in December 2016. The acting chairman, he said, is Joseph Ngwasi.