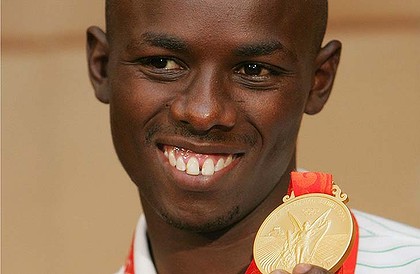 The mother to the late athlete Samuel Wanjiru has revealed the extent of his injuries after he allegedly fell off the second floor of his house and died.
Speaking during an interview with Inooro TV Anne Wanjiru says that when she saw his body at the morgue it was obvious he had been hit intentionally.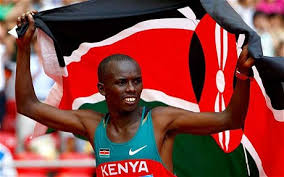 'I FEEL SO BAD BECAUSE HIS TALENT WENT TO WASTE. AFTER THE BURIAL WE HAD ARGUMENTS ON WHETHER HE WOULD BE BURIED OR NOT.'
Wanjiru died on 15/5/2015 after he allegedly fell from the second house of his house where he lived with his widow, Trizah Njeri. I HAD A POST MORTEM DONE ON HIM AND THE RESULTS SHOWED HIS PRIVATE PARTS HAD BEEN MANGLED. SOME BONES AROUND HIS HEAD WERE ALSO BROKEN THREE TIMES.
In conclusion, Wanjiru's mum pleaded with the government to help bring justice for the death of her son.
The case officially kicked off in May 2014, however, since February 2019 the case has not proceeded and seven years after his death no one has been arrested.
I AM PLEADING WITH THE GOVERNMENT TO HELP BRING HIS KILLERS TO JUSTICE BECAUSE HIS CASE IS SLOWLY DWINDLING OFF.