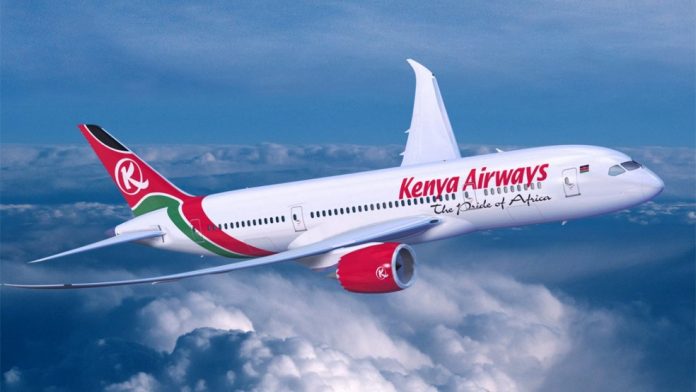 Passengers aboard Kenya Airways (KQ) flight E190 from Nairobi to Dar es Salaam were thrown into panic after the plane suffered a technical glitch mid-air, forcing the plane to return to Jomo Kenyatta International Airport (JKIA).
The scary incident happened when the plane was cruising at an altitude of 38,000 feet.
A passenger who was on the aborted flight stated that oxygen masks on Kenya Airways Dar es Salaam bound E190 flight were deployed with the cabin crew moving in swiftly to calm panic-stricken passengers as the plane made its way back to Nairobi.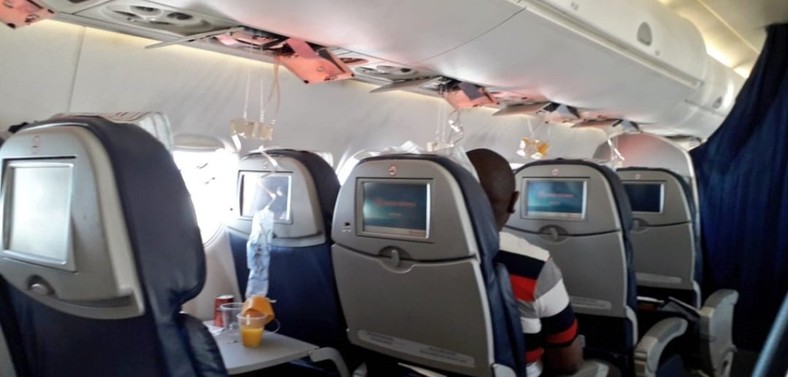 Inside the KQ plane that returned to JKIA after developing technical glitch
Kenya Airways Corporate Affairs office confirmed the incident, stating that the situation was well-handled with the airline doing all it could to avoid inconveniencing passengers.
Upon landing at JKIA, the passengers were rebooked on other flights after the October 04 incident that is the latest to taint KQ's image.
Three months ago, the national carrier aborted yet another flight mid-air on its Nairobi bound flight from Mombasa.
A false mechanical error triggered the aircraft's warning system forcing the abortion of the flight.