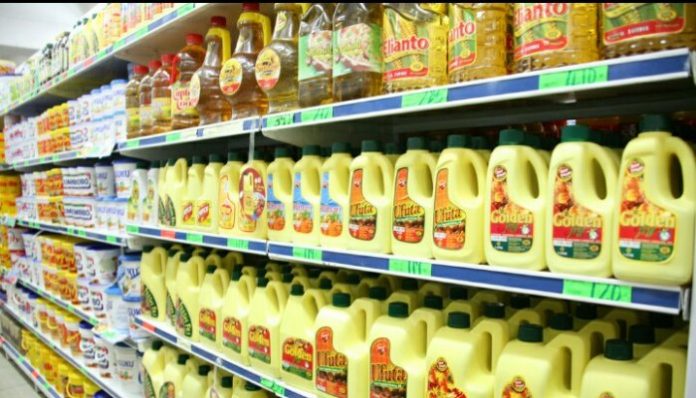 Since 1970 when it was founded to manufacture garments by Bhimji Depar Shah, Bidco has gone on to become the largest producer, marketer, and retailer of consumer goods in the region with over 40 different brands under its belt.
In tandem with its Pan-African growth, the company previously known as Bidco Oil Refineries Limited, has also now evolved to become a multinational consumer goods company under the brand name Bidco Africa.  Today, Bidco Africa has a presence in 16 countries in East, Central and Southern Africa.
Locally, Kenyans will readily find and identify with its edible oils, fats, margarine, detergents and laundry bars, personal care products and even animal feeds in virtually all parts of the country. For example, by 2015, Bidco controlled a quarter of the market with its flagship oils and fats, and soaps such as Kimbo, Elianto, Golden Fry, Chipsy, Cowboy, Biddy's, Msafi, Nuru, and Gentle Care.
Evidently, this far-reaching distributorship and availability of affordable basic consumer goods has been the fulcrum of not only Bidco's growth but the welfare of millions of house-holds in the country. In fact, it is for this reason that consumers in the country have turned their backs on a politically induced economic boycott aimed at sabotaging select local companies.
The boycott on products and services from Safaricom, Brookside and Bidco was called by the opposition coalition NASA during the prolonged electioneering period that culminated in the swearing in of President Uhuru Kenyatta for a second and final term. According to NASA, opposition supporters were supposed to stop buying products or using the services of these three businesses as a form of punishment for perceived 'electoral injustices'. While it would have been vindicating to produce evidence showing how any of these businesses tampered with either the August or October presidential election, none was produced before the Supreme Court and the court of public.
"I'm still using Mallo cooking fat both at home and at my business because I don't see any justification on why I should stop using it," says Miriam Atieno, a 34-year-old who runs a fast foods joint in Nairobi. "It would have been warranted had they shown me how a company like Bidco that deals with cooking fat facilitated electoral injustices." Her sentiments are echoed by a statement from KEPSA which also found no basis for the singling out of non-political private companies. "This attempt to achieve political goals by targeting private companies on spurious, non-proven and incoherent reasons adds yet another layer of uncertainty to what has been a fraught year for business, and for the economy," Kepsa says in its statement.
Strikingly, this is not the only crux of the boycott by consumers against the economic sabotage calls. Millions of consumers have flatly refused to replace the quality products they have been using for lowly produced products in the name of political sycophancy.
Take Maurice Wambua, a mechanic based in Vihiga County. "I have been using bar soaps and cooking fat manufactured by Bidco for over ten years now. This isn't because of who owns Bidco, but because of the quality and value for money that I get," says the 41-year-old father of three.
According to economist XN Iraki, a customer's loyalty does not change overnight. He further points that not too many customers care about the owners of the companies that make their favorite products so long as the quality of the products is not substituted. Interestingly, this constant emphasis on quality is what has kept demand for Bidco products high in the face of unmerited political attacks. "Everything that we produce should be quality, everything we think in our mind is quality and the environment that we manage should be quality," Bidco Group CEO Thiagarajan Ramamurthy said recently after Bidco increased salaries for its workers by 19.5 per cent.
In the same vein, consumers in far flung areas where only Bidco has distributorship reach have poured cold water on the call to shun the only quality products available in their local dukas. "Cooking fat and soaps from Bidco are still some of my fast moving goods," says Linda Ntalel who operates a kiosk in the outskirts of Lodwar town.