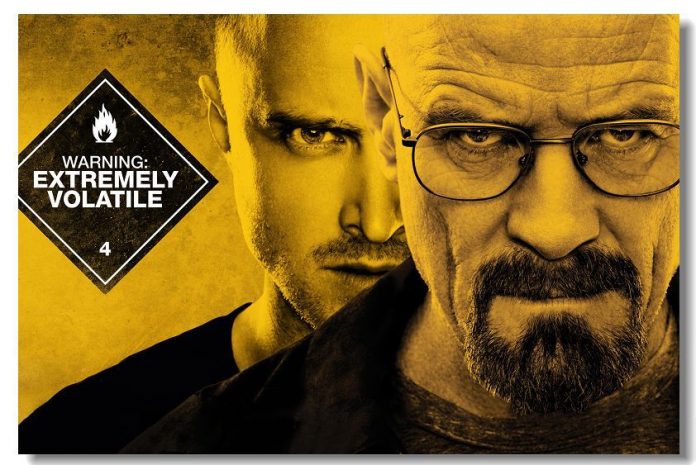 The rerun of fourth season of the captivating American television drama series Breaking Bad which premiered on July 17, 2011 and concluded on October 9, 2011 is now showing on StarTimes.
The fourth series consists of 13 episodes, each running approximately 47 minutes in length.
The series follows protagonist Walter White, a chemistry teacher diagnosed with terminal lung cancer, and his ex-student partner Jesse in their dangerous venture of cooking and selling crystal meth. Determined to ensure that his family will have a secure future, Walter White embarks on a career of drugs and crime. The series follows his transformation from mild family man to a kingpin of the drug trade.
This fourth season of Breaking Bad received universal acclaim from critics, garnering a 96 out of 100 on Metacritic. In fact, it was listed by many critics as one of the best seasons of television in 2011.
Additionally, the show received numerous awards and nominations, including 13 Primetime Emmy Award nominations.
Breaking Bad, which was written and directed by Vince Gilligan, is currently showing o StarTimes Channel ID: DTT 017/ DTH 115 every Thursday starting from 20:00 CAT.
According to Gilligan, this season did not have a pre-determined outcome, but instead was produced and directed as its story unfolded. In fact, Mr. Gilligan compared it to a chess game between the main protagonist Walter and Gus.