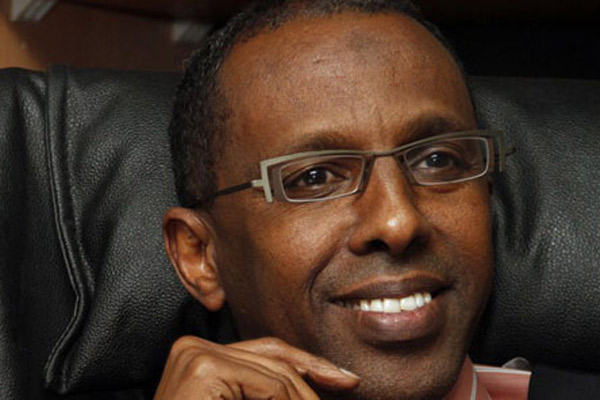 A watchman and his wife turned into millionaires on Friday, February 21, after they received a gift of Ksh1 million.
This is after constitutional lawyer Ahmednasir Abdullahi kept his promise and issued a cheque worth Ksh1 million to Alfayo Omwenga and his wife.
"Alfayo Omwenga and his family visited my chambers as promised and I gave them Ksh1 million from my friends and clients. I hope and pray it will help this beautiful family. Inshallah," Ahmednasir wrote on his Twitter page.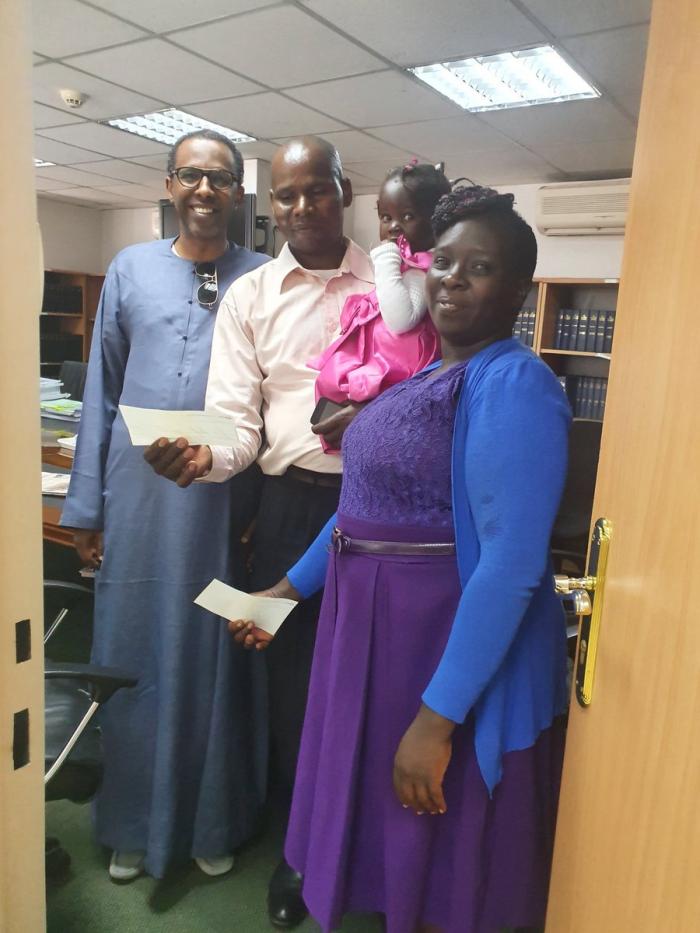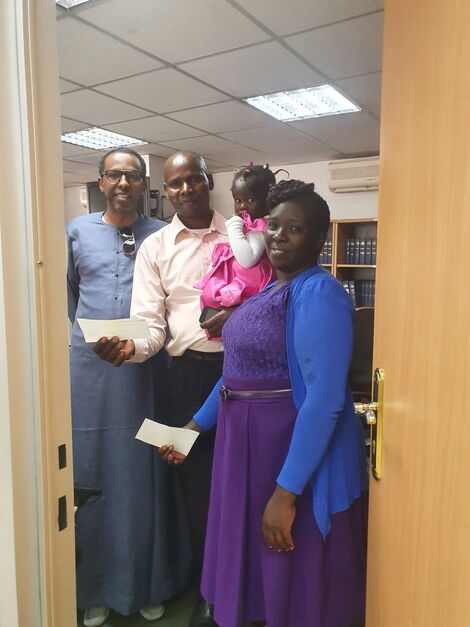 From Left: Constitutional lawyer Ahmednasir Abdullahi, a watchman Alfayo Omwenga, his wife and two children at the lawyer's office on Friday, February 21.
The lawyer's followers applauding him for his kindness.
"You are so great SC grand mullar. May Allah see you all through in life. MashAllah," Ryan stated.
"God bless you SC," William Kabogo commented.
"May you never lack," Kwamboka tweeted.
On Thursday, February 21, the lawyer insisted that Omwenga visits his office alongside his wife.
"This coming Friday, Omwenga will visit my law chambers with his wife (important that the lady should know everything)," the lawyer wrote.
The watchman touched Ahmednasir's heart on January 24, when he disclosed that he earned Ksh12,000 a month.
"I shed tears when he told me about his two kids. When he alighted I gave him some money and he said 'my kids will have soup tonight', " the lawyer captioned a photo on the said day.
He had promised to rally his friends and clients to gift the watchman, which he would use to start a business or take his two children through school.