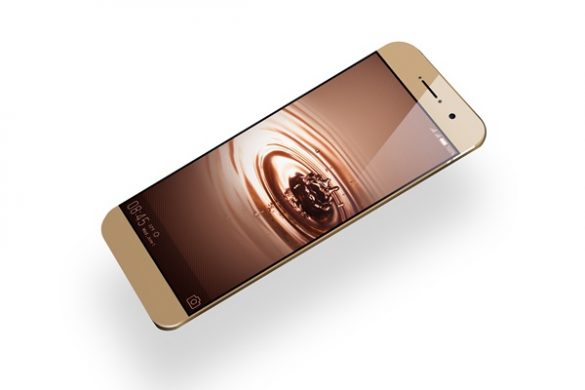 For the past few years, Tecno has been wowing the smartphone world with its sleek devices. And things are just getting started. The latest device on the menu which launched last week is the Tecno Phantom 6s. I've used this phone for a few days now and I can proudly say that it's a beast. Instead of going into complex and lengthy spec details which non-tech humans will find annoying and boring, I'll give you seven solid reasons why this is the best phone yet and why you should get one.
1. It's easy and quick to set up (You can easily import your previous phone's settings to it)
The beauty of the Tecno Phantom s6 is that you don't have to set things up afresh. If you had an old android phone that you were using, the Phantom allows you to transfer the preferred settings that you had on that phone to it. Thus you will be all set and ready to do whatever you do in a few minutes.
2. It's cameras are on point
The front camera is 8MP but I was surprised at how good the selfies come out, even when you are in a dark room or somewhere indoors. I think the Tecno people were being modest by writing 8MP. That camera must be 15MP or more because it's really good. As for the back (rear) camera, you will be tempted to start a photography business. The camera takes such clear pictures that you will feel like snapping everything. And it's a whooping 18MP packaged in 2 cameras: 13MP and 5MP. These cameras combine to give you the amazing clear images.
3. You'll never get the message "Storage space almost full"
Well that's because the phone has a memory of 64GB. This means that no matter how heavy your apps are or how frequently they update, there is no chance you will run out of space. Even if you download hundreds of videos and pictures from WhatsApp daily, you will still have enough space to use.
4. Security is on Hollywood levels
For security purposes, the Phantom 6s has both fingerprint and eye scanners. When opening your phone, you end up feeling like you are a spy unlocking a safe full of diamonds in Montenegro but it's just your lovely phone. And if you feel like you are too traditional for all that stuff, there is still the option for the normal password that you can set up.
5. The battery lasts so long that you miss charging your phone
The Tecno Phantom 6s has a 4050mAH that last too long until your charger starts feeling lonely. I stay with mine for at least two days before I charge again. And I take a lot of pictures so this shows how strong it is.
6. It is a really good-looking accessorized phone
The Tecno Phantom 6s has a sleek goldish designs that oozes class. And despite the huge screen size (6 inches), it is super thin, giving the impression of a device that was crafted superbly. The phone is fully accessorized: it comes with a cover too for body protection, a screen protector, in ear headphones and even a pin to insert or remove your SIM card or memory card.
7. For all its class and glory, it's really affordable.
You might be forgiven to think that this phone is quite expensive given how amazing it is. The good thing is that it's pocket friendly. The Phantom 6s is currently available in the country exclusively at Safaricom retail shops at a retail price of Ksh. 26,999 only.