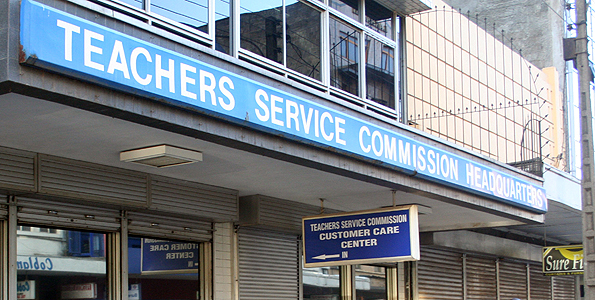 50,000 teachers are set to be hired in the next four years to plug a shortage in secondary schools.
The hiring will be aimed at plugging a shortage of teachers as secondary intake shoots up.
Education Cabinet Secretary Fred Matiang'i  said the government will review its budget for education to have more funds devoted to the employment of more teachers, especially in secondary schools.
"We are going to singularly focus on the teacher-student ratio, especially for secondary education," Dr Matiang'i told principals of national schools and education officers at the Kenya Institute of Curriculum Development (KICD) in Nairobi when he launched the Form One selection.
Government statistics show a shortage of about 50,000 teachers in secondary schools, which currently have about 88,000.
The Teachers Service Commission (TSC) has asked for 12,696 teachers to be recruited annually for the next four years in addition to the 5,000 it hires every year. It estimates that the recruitment will cost the government Sh8.3 billion annually, with the total cost coming to Sh33.2 billion over the four years.