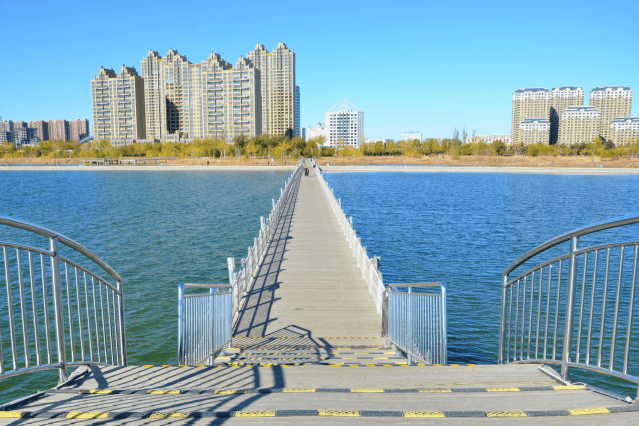 The Ksh1.5 billion floating bridge at the Likoni Channel in Mombasa County is slowly coming to life according to the latest photos and footage from the site.
The bridge can be seen forming up as construction workers try to beat the end of the year deadline set.
One of the construction managers told the media that they expect to launch the bridge by December 15 since only 20% of the work was remaining.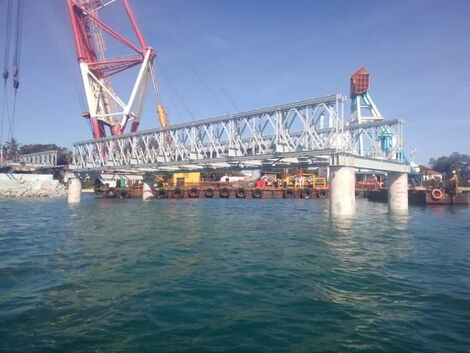 Construction progress at the Likoni Floating Bridge
In his November 12 State of the Nation Address, President Uhuru Kenyatta announced that it would be the first automated floating bridge in Kenya.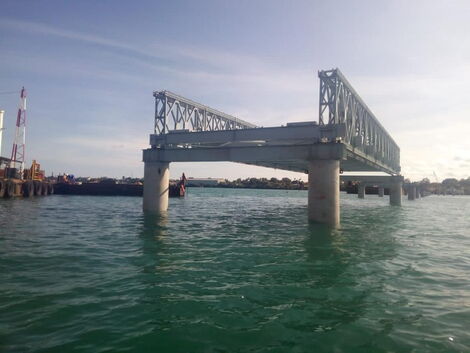 Construction progress at the Likoni Floating Bridge
During a visit to the construction site in September, President Kenyatta expressed satisfaction with the progress of the works undertaken by the China Road and Bridge Corporation (CRBC) and overseen by the Kenya National Highways Authority (KeNHA).
The bridge was constructed to help residents cross from the mainland to the island and back so as to decongest the Linkoni ferry service which serves 300,000 people and 6,000 vehicles daily.
The channel is the only access point to the Port of Mombasa which is the largest in East and Central Africa.
Spanning a total of 1,058.9 meters in length, the one-of-a-kind bridge includes a 241.5-meter floating section in the middle of the crossing.
The section in the middle of the crossing will be movable and automated to give way to large sea vessels.
The bridge has been designed to withstand the vagaries of hostile weather and water conditions in the channel
It features a complex anchorage system mounted on gravity anchors and guard rails to ensure safety.
Floating bridges are essentially boutique structures that only make sense for certain rare kinds of sites: unusually deep bodies of water and bodies of water with very soft bottoms, where piers are impractical.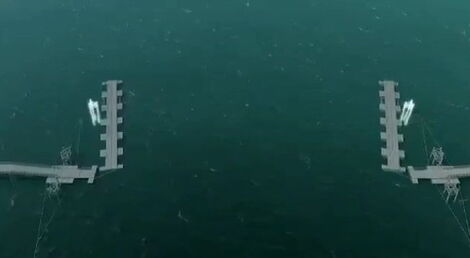 The movable section of the Likoni floating bridge.