Equity Bank CEO James Mwangi is set to expand his empire after the Rwandan Cabinet headed by President Paul Kagame allowed him to construct a skyscraper in Kigali.
An official from the administration confirmed to The New Times, the country's leading newspaper, that the project dubbed Kigali Financial Towers was part of the larger Kigali International Financial Centre (KIFC).
It was also revealed that the project would be undertaken by Equity Holding (EH) Venture Capital which is part of the Equity Bank Group.
Rwanda Development Board (RDB) Chief Executive Officer Clare Akamanzi told the paper that the project would major in real estate.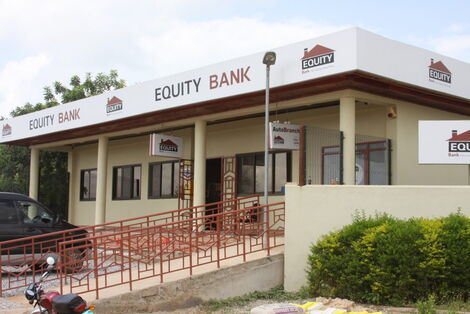 A file image of an Equity Bank branch.
She further noted that it would be located in Nyarugenge District.
"They will build one of the buildings for the Kigali International Financial Centre (KIFC), and the idea is for it to be a state-of-the-art real estate project with a hotel that can accommodate people working at the centre.
"Again, if Rwanda becomes a financial centre, staff will travel a lot so you always need a hotel nearby where those people can stay," she stated.
Details of the tower are still scanty but the cabinet approved the construction project in the week that began on Monday, November 9.
KIFC was created to spearhead a partnership between Rwanda and an international organisation in its effort to transform the city of Kigali into a regional business hub.
"(The project is a) strategic project that is going to support the growth and vision of the International Financial Centre," added Akamanzi.
The paper further noted that the state of Rwanda is set to sign an agreement with the billionaire banker which will pave way for the construction of the project.
Mwangi has actively led Equity's expansion and it currently operates in Kenya, Uganda, Tanzania, South Sudan and the Democratic Republic of the Congo (DRC).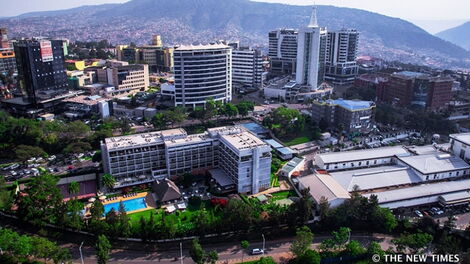 An aerial view of Kigali, Rwanda.