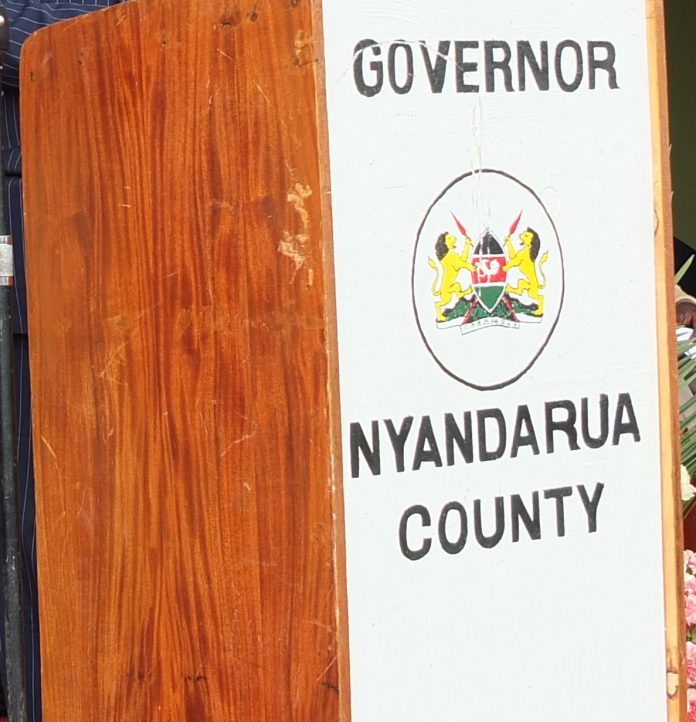 Waithaka Kirika
He is a graduate of the University of Nairobi where he studied Law between 1982-85 before proceeding for a Post-Graduate Diplomaat the Kenya School of Law (KSL) in 1986. attended Mwiteithia Primary School in Engineer town, Kinangop sub-county for his early education and later joined Nyahururu Boys High School. He served as Magistrate in Kisii and Migori before joining politics in late 1980s. Hon. Waithaka set up a private law practice in Nyahururu, Naivasha and Nairobi between 1989 and 1997. He was elected Kinangop Member of Parliament in 1997 and recaptured the seat during the subsequent 2002 general elections. After losing the 2007 general elections, Hon. Waithaka returned to his private practice as an Advocate of the High Court until the 2013 general election when he became Nyandarua County Deputy Governor. He is married with three children.
Waithaka Mwangi
He holds a Bachelor of Commerce (B.Com) degree from the University of Nairobi. Ha has also studied CPA (K) and CPS (K) and has previously worked as an accountant. first joined the Ministry of Co-operative Development in 1972 as a lecturer at the Co-operative College, Karen. He later joined Bell House Mwangi group of auditors as an auditor serving in both Nairobi and Nakuru. He also worked for the Kenya Tea Development Authority (now Agency)- KTDA- as an accountant in charge of tea factories before joining Longman (K) Ltd as Chief Accountant. He also served at the defunct National Pencil Company, formerly owned by businessman Pius Ngugi where he worked as the Chief Accountant. He later quit the firm to join private practice and co-founded Kaka Certified Accountants as partner. In 1980 he founded Nyahururu Elite Schools.
Francis Kimemia
He is the former Secretary to the Cabinet of Kenya. He was appointed the Head of Civil Service and Secretary to the Cabinet in 2011 by former President Kibaki in an acting capacity and confirmed in the position a year later.
He took over from Francis Muthaura in 2012. He previously served as Permanent Secretary, Ministry of State for Provincial Administration and Internal Security of Kenya. He holds a Bachelor's Degree in Political Science, Public Administration and a Master of Business Administration. He is married to Ann Thuita with whom they have seven children. Kimemia the chairman of the Industrial and Commercial Development Corporation (ICDC).