Most Kenyans can bear witness to having received a missed call from an unknown international number. This, according to the Directorate of Criminal Investigations, is the Wangiri Phone Scam.
The term 'Wangiri' is derived from a Japanese word meaning 'one ring and drop' and explains why the phonecalls ring for just a few seconds before the caller hangs up.
Most of the calls are from countries you have not visited or have no relatives residing in and are intelligently designed so that you call back, a mistake that could cost you some cash.
File image of a man on his phone
Most of the phonecalls are numbers from nations like Mauritania, Liberia, Comoros, and Chad, as well as tiny Pacific nations like the Cook Islands and Nauru.
Directorate of Criminal Investigations on Thursday, August 20 warned the public about the Wangiri phone scam after a number of Kenyans fell prey.
The fraudsters have also evolved with time to stay relevant as each time the digits of the phone number change slightly, making it close to impossible to block them.
The scam relies on your innate curiosity in which many people would instinctively return a missed call, even from a mysterious international number.
When you return the missed call, the call is routed to an expensive premium rate number and you will subsequently be billed exorbitant sums for listening to pre-recorded messages.
The phonecalls also have coercive pre-recorded messages that persuade you to stay on the line for as long as possible so that more money is minted off you.
Most of the pre-recorded messages are devised to deceive the consumer that they have won a prize mostly prize money and are told to wait online as the money is being wired or sometimes music is played in the background.
Sometimes the fraudsters add to the intrigue and pressure by repetitively calling, leaving you with dozens of missed calls in a single day.
Phone users are encouraged not to call back should they receive missed calls from strange international numbers or conduct a basic google search on the number that will show you if other people have fallen prey to the number.
Phone scammers frequently obtain phone numbers from data leaks and marketing databases with users also urged to call the service provider to report the number.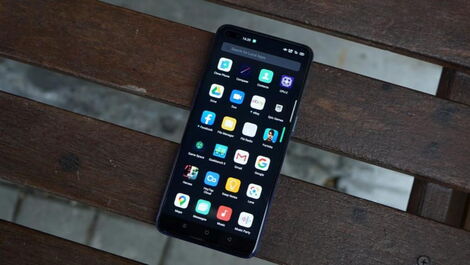 A smartphone placed on a bench.