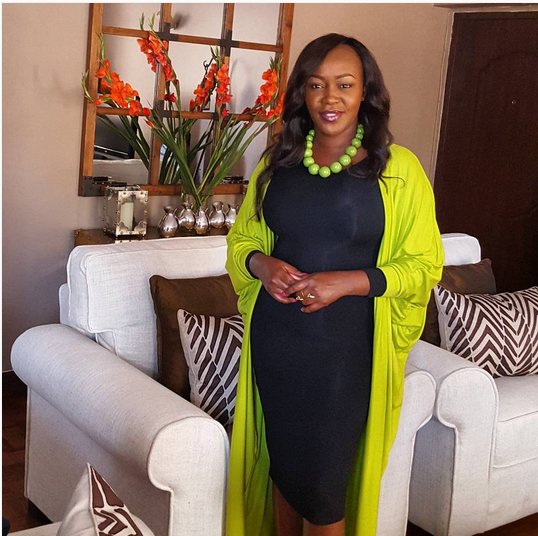 Prominent business journalist TerryAnne Chebet has made a huge comeback after she was sacked from Citizen TV in 2016!
Ms. Chebet has been appointed the Chief Executive Officer of Fanaka Media, which will be the first 24-hour business channel in Kenya.
She made the revelation in her Facebook platform as follows:
"Business Television is my life. It is with humility and lots of enthusiasm that I am proud to accept my appointment as the Chief Executive Officer of Fanaka Television, the first 24 hour Business Television Channel in Kenya.
We will cover business and the economy in a way that has never been done in Kenya. In this endeavour, we have embarked on a global benchmarking tour to set our standards to match the best of the best in business journalism.
Today my team conducted an extensive benchmarking tour of CNBC Africa and Forbes Africa Magazine here in Johannesburg . We look forward to collaborating with sister Business Tv's in Africa and beyond. Welcome to Fanaka Television where we are guided by our motto 'Strictly Business'.
What a pleasure to once again reconnect with Roberta Naicker, MD CNBC Africa after sooo many years and the very funny Chris Bishop who I worked with during my days at CNBC Africa."