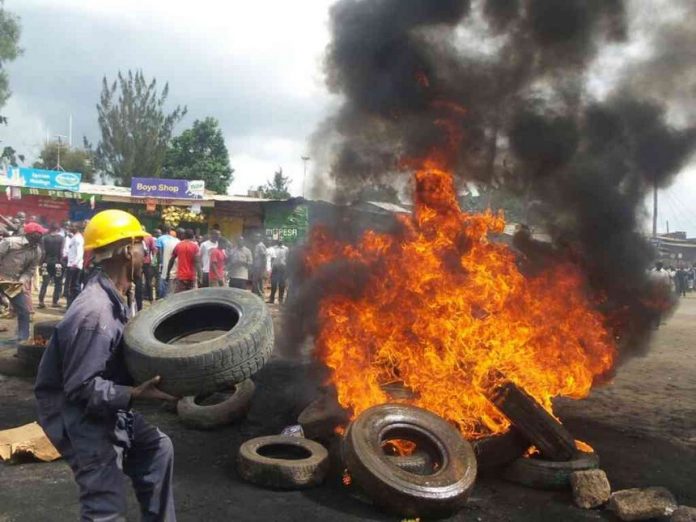 Angry supporters aspirant Fred Ouda have barricaded major roads within Kisumu CBD to protest what they term as rigged elections in Kisumu central constituency.
The protests erupted immediately Laban Bosire, Kisumu Central returning officer declared incumbent Ken Obura the winner in the ODM party nominations. Obura beat closet rival Ouda to clinch the party ticket.
The results also saw former TNA secretary general Onyango Oloo being felled. Obura won 24,601,Fred Ouda 13612 while Oloo came a distant third with 5090 votes.
The voters accuse Ken Obura whom for a long time had to bear with "mole tag" for influencing the outcome of the nominations.
ALSO READ: Nyong'o clinches Kisumu gubernatorial seat,as incumbent declares himself a winner
They shouted,"No Ouda,No Raila" to express their anger and dissatisfaction.