Congolese Soukous singer Koffi Olomide is in Kenya, having landed at the Jomo Kenyatta International Airport (JKIA) on May 9 from Tanzania.
Star-struck fans were seen taking photos of the controversial singer, who was met at the airport by his lawyer, Prof. George Wajackoyah
Donning a white T-shirt and dark shades, a seemingly happy Koffi was seen chatting with members of his team.
The legendary singer is set to hold a presser at 11 am at the Ole Sereni Hotel Along Mombasa Road
https://biznakenya.com/dari-limited/
Speaking in Tanzania earlier, Koffi admitted that his decision to retire early was a mistake.
"I am a human being, I make mistakes. The idea to stop so early, because you see I am still young, was definitely a mistake. Everywhere I went, I was told by many including musicians 'You can't stop now, we still need you'," said Olomide.
Deported
This was the first time the singer was setting foot in Kenya after being deported four years ago after assaulting one of his dancers at JKIA.
In a video prior to his Kenyan visit, the singer owned up to his past mistakes, adding that he had missed Kenya.
"To everybody who was affected by what I did, I apologize. I want to thank the Kenyan government for endorsing me back. I missed Kenya so much, the country of my life.
"I will soon be in the country to meet my fans and will announce the date for the comeback of the King of Africa. I sincerely apologize, I did wrong. Thank you very much, Professor George, for what you did. I will be in Nairobi very soon. I love you and respect," he said.
Happy Couples Do This to End an Argument—and Science Says It Works
Here are photos from his arrival: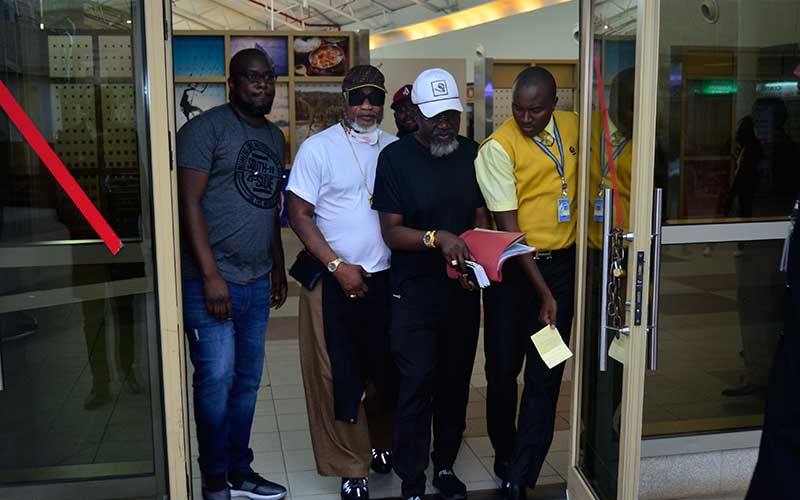 P