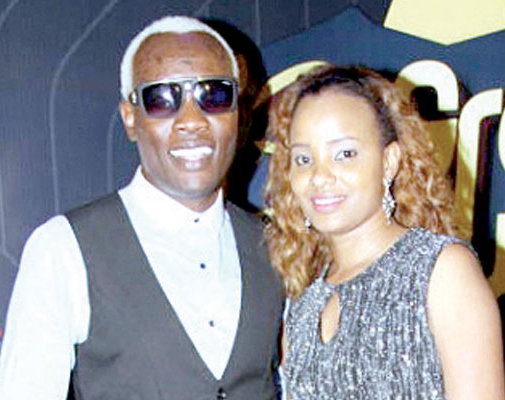 For the first time ever gospel singer Daddy Owen's wife Farida Wambui has picked up her phone to respond to details of her broken marriage.
According to sources who spoke anonymously, the two started living separately in November last year.
This is afterword hit the street that Farida had gotten engaged to a tycoon from Gilgil in December 2021.
When we reached out to her back in December she blue ticked us and did not pick our calls.
Yesterday, luck was on our side and Farida picked our call.
She listened to what we had to ask about her living separately since the marriage to Daddy Owen disintegrated.
Farida's response was an angry grunt and immediately hanging up.
We assumed the call had dropped and we called again.
The line was busy.
We tried again. Still busy.
There you have it.
A family friend who requested anonymity said,
"AS WE SPEAK, DADDY OWEN FEARS FOR HIS LIFE, HE IS IN HIDING. HE CHANGES CARS AND DOESN'T SLEEP AT THE SAME PLACE OFTEN."
We asked why, the close family friend said,
"FOR THREE YEARS NOW, DADDY OWEN HAS BEEN DEPRESSED AND IT ALL CAME TO A HILT WHEN HE WAS CALLED BY A FAMILY MEMBER WHO WORKS IN A POSH HOTEL IN NAIVASHA. THE RELATIVE TOLD HIM, HE HAS JUST SEEN HIS WIFE GET ENGAGED TO A RICH TYCOON AND HE WAS WONDERING WHAT'S UP?"
He continued,
"HE KNEW HIS WIFE WAS AWAY ON A BUSINESS TRIP AND HAD NO IDEA WHAT THAT RELATIVE WAS TALKING ABOUT. HE TRAVELLED TO NAIVASHA WHERE HE TRACKED DOWN THE COUPLE AND FOUND OUT THAT THE MAN WHO ENGAGED HIS WIFE IS A HOTELIER IN GILGIL."