Nairobi Metropolitan Services (NMS) boss Mohammed Badi has revealed plans to reduce the number of car wash businesses currently operating in the city.
Badi told Spice FM, on Monday, January 25, that some of the businesses had become a menace, to the point of infiltrating high-end estates like Muthaiga and Runda.
The NMS boss noted that he was working together with the Nairobi County Assembly to help reduce the fast-expanding yet uncontrolled sector.
"This is not a transfer of function. It is still in the hands of the county government. Ours is to ensure that our enforcement strictly goes by the rules.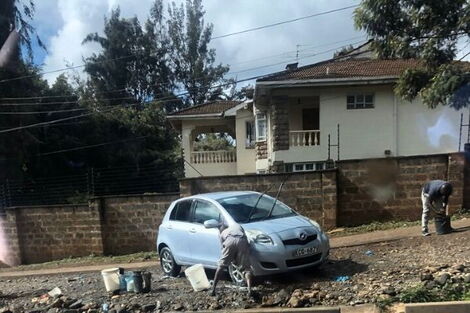 A man cleans a car at a temporary roadside car wash center
Badi, however, acknowledged that the move would face strong resistance given many operators have licenses, but which were illegally given to them by politicians.
"Car washes are too many even in posh areas like Muthaiga, Lavington, and Karen, which should not be the case. Most of these were licensed by MCAs. It is something political; a kind of payment to boys who probably voted for them.
"These politicians control the county assembly; they develop the by-laws which allow such businesses to operate illegally," added Badi.
The car wash business has been on the rise with many people opening shops in estates and by the roadside.
In November 2019, Raila Odinga Junior found himself on the defensive side after he expressed his displeasure at the numerous car wash businesses that had invaded the Lavington estate.
"At the risk of sounding unpopular I wish there was a by-law that made it illegal to wash your car at the roadside in Lavington," he said in a statement.
A section of Kenyans were not too impressed by his remarks, with many accusing him of pulling the rich-kid card.
"If you knew the level of joblessness out here you wouldn't comment like that. But in any case, you have never known what being jobless means. Those brothers are just trying to earn a living," Nick Odhiambo commented.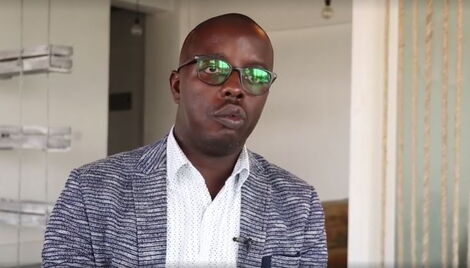 Raila Odinga Junior in an interview with the Standard on Friday, June 26, 2020