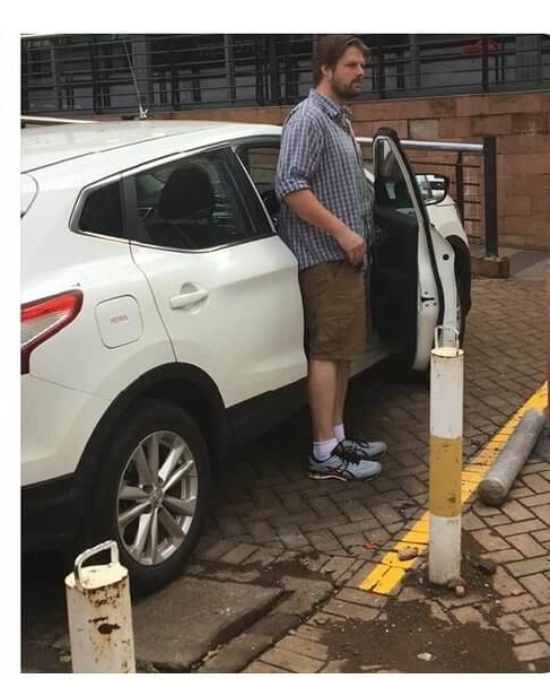 An employee of the International Committee of the Red Cross is a humanitarian institution in Nairobi (ICRC) has been fired for being racist.
The man, whose name was not released, was exposed by Kenyans on Twitter after he was photographed at the Lavington Mall hurling insults at a guard.
Here are the tweets that shone a light on his despicable behaviour.
His employer, ICRC reached out to Dennis Itumbi and promised to investigate the allegations.
After their investigations, ICRC released a statement saying they have "terminated the contract" of the employee.
"YESTERDAY (OCTOBER 6), WE RECEIVED REPORTS OF OFFENSIVE BEHAVIOUR AND ABUSIVE LANGUAGE BY ONE OF OUR STAFF AT LAVINGTON MALL. TODAY, WE MET WITH WITNESSES AS PART OF OUR INVESTIGATION. AS OF THIS EVENING, THE PERSON'S ASSIGNMENT IN KENYA HAS BEEN TERMINATED. WE WANT TO AGAIN APOLOGIZE FOR THE DISTURBANCE AND TO ANYONE WHO WAS INSULTED.
WE APPRECIATE THOSE WHO CAME FORWARD AND REPORTED THE INCIDENT, ESPECIALLY THOSE WHO MADE TIME TO MEET WITH OUR TEAM."
Read the rest of the statement below.