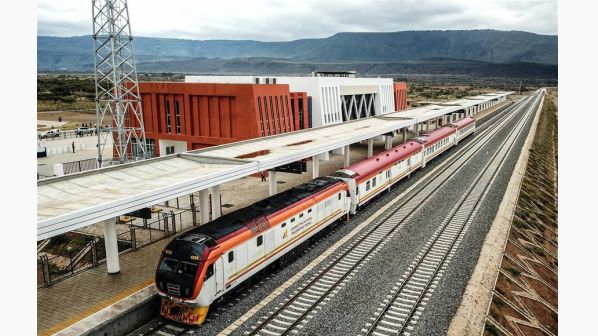 New details have emerged about some five supervisors who enjoyed Ksh1.3 billion off of President Uhuru Kenyatta's biggest project rollout.
A report published by The Standard on Monday, January 20, details how the engineers who worked as supervisors in the initial phase of the Standard Gauge Railway project had their lifestyle financed by the China Road and Bridge Corporation (CRBC).
The publication further indicated that the payments to the five, who were also Kenya Railways Corporation (KRC) staff, catered for their expenses as well as those of their helpers.
The windfall obtained by the supervisors was in the form of salaries, allowances, mobile phones and airtime.
For instance, the corporation catered for the housing needs as well as office spaces for the team to the tune of Ksh544 million.
The team also got paid in the upwards of Ksh385 million to take care of the supervision costs as well as to cover for overtime work.
The SGR line linking Mombasa to Nairobi cost a total of Ksh372 billion.
The supervisors' fee was exposed after activist Okiya Omtatah petitioned the Court of Appeal to declare two tenders that were awarded for the construction of the railway line as having been awarded irregularly.
The tenders in question included one worth Ksh220 billion and another one worth Ksh115 billion which were signed in July and October 2012 respectively.
The two contracts had been presented by former KRC Managing Director Nduva Muli.
The activist also sought to have the court lift the loan's repayment burden from the taxpayers and compel the negotiators of the loan to pay it back.
Construction of the line, which stretches across 480km, was carried out in sections with each section being under one supervisor.