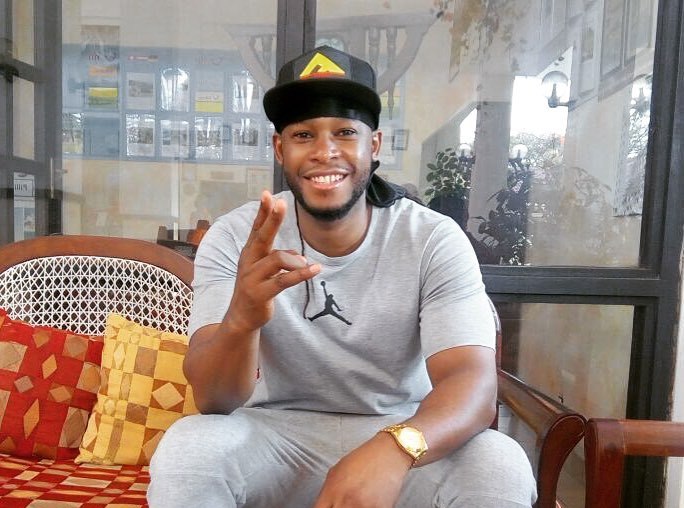 Redsan is the personification of Kenyan pop culture. He has over 20 years experience in the music industry.
Here are 5 things you need to know about this music icon.
Redsan comes from a large family of 14. He has 12 brothers and a sister.
"I HAVE FOUR KIDS NOW, TWO BOYS AND TWO GIRLS. MY FIRSTBORN IS NINE, SECOND BORN IS SIX, THIRD BORN IS FOUR YEARS AND LAST BORN IS TWO YEARS."
Redsan has kept his wife from the limelight and many fans thought he was an eligible bachelor. He explained why he keeps her hidden.
"MY WIFE DOESN'T LIKE THE LIMELIGHT, IT HAS A LOT OF DISADVANTAGES ESPECIALLY IN EAST AFRICA. I DON'T KNOW WHAT'S WRONG WITH US, OUTSIDE THERE WHEN YOU SHOW YOUR FAMILY YOU ARE CELEBRATED BUT HERE KENYANS ARE SO JUDGMENTAL. SHE TOLD ME TO KEEP MY CAREER AND WORK AWAY FROM THEM."
There was a time when Redsan almost joined the Kenyan football team Harambee Stars.
"I WOULD HAVE BEEN A FOOTBALLER PLAYING FOR HARAMBEE STARS, I WAS SUPPOSED TO BE SELECTED FOR THE TEAMS UNDER 17 BACK IN 2001. WE WERE PLAYING COCA-COLA CUP WE WERE 12 TEAMS AND THE WINNING TEAM WAS TO BE SELECTED TO JOIN HARAMBEE STARS BUT I DID NOT ADVANCE, I HAD AN INJURY. THE OTHER BOYS MOVED TO THE NEXT STAGE SOME STILL PLAY UNTIL NOW, I WAS A STRIKER PLAYING NUMBER NINE, RIGHT NOW I WOULD HAVE BEEN A FOOTBALLER AND MUSICIAN. THE LIKES OF DENNIS OLIECH, MARIGA KNOW ME."
He says his unique stage name 'Redsan' was the name of his high school football team.
"REDSAN WAS OUR FOOTBALL TEAM IN PARKVIEW ACADEMY, I WAS THE CAPTAIN BUT THE TEAM PARTED WAYS, I DECIDED TO HOLD THE NAME. MY FIRST TIME TO HOLD A MIC AT F2, DJ MDOSI ASKED FOR MY STAGE NAME, I SAID REDSAN AND THE NAME STUCK."
Back in the day, Redsan and Chameleone were a duo. Walitesa sana before they started pursuing their solo careers.