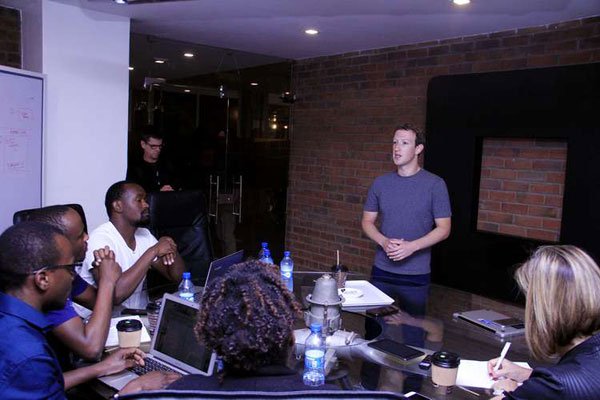 Facebook founder and CEO Mark Zuckerberg is in Kenya. The 32-year-old Internet entrepreneur and philanthropist announced his arrival via his Facebook page where he pointed out that his mission is to meet with Kenyan entrepreneurs and developers and learn about mobile money.
The post read: "Just landed in Nairobi! I'm here to meet with entrepreneurs and developers, and to learn about mobile money — where Kenya is the world leader.
The social media billionaire's first stop was at the iHub, Nairobi's technology innovation hub, an open-space centre for technologists, investors, tech companies and hackers.
"I'm starting at a place called iHub, where entrepreneurs can build and prototype their ideas. Two of the engineers I met, Fausto and Mark, designed a system to help people use mobile payments to buy small amounts of cooking gas, which is a lot safer and better for the environment than charcoal or kerosene.
"It's inspiring to see how engineers here are using mobile money to build businesses and help their community," read Mr Zuckerberg's post.