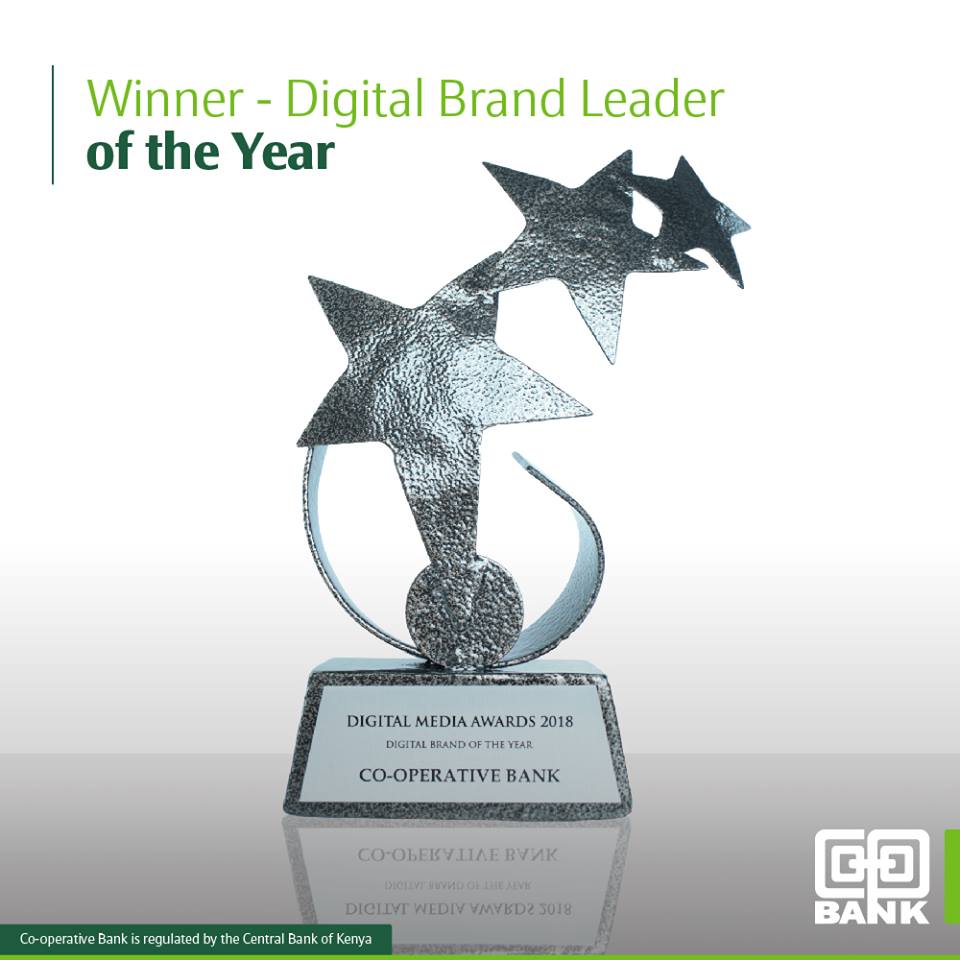 Co-operative Bank has received another feather on its cap. This is after the bank took home the prestigious digital brand prize in the inaugural Digital Media Awards. The awards were hosted by the Social Media Week.
This latest victory comes as a vindication to the bank's continued innovation in digital banking. Under its soaring eagle strategy that has seen it report increased profitability and customer satisfaction, Co-op Bank has been offering diverse internet banking services that have enabled Kenyans to bank on the go.
"Above winning the Digital Media Awards trophy, we are delighted that our customers are now benefiting from our advanced, easy-to-use banking products. This means that they are also able to increase their productivity by saving on time and costs," Co-op Bank says in a statement.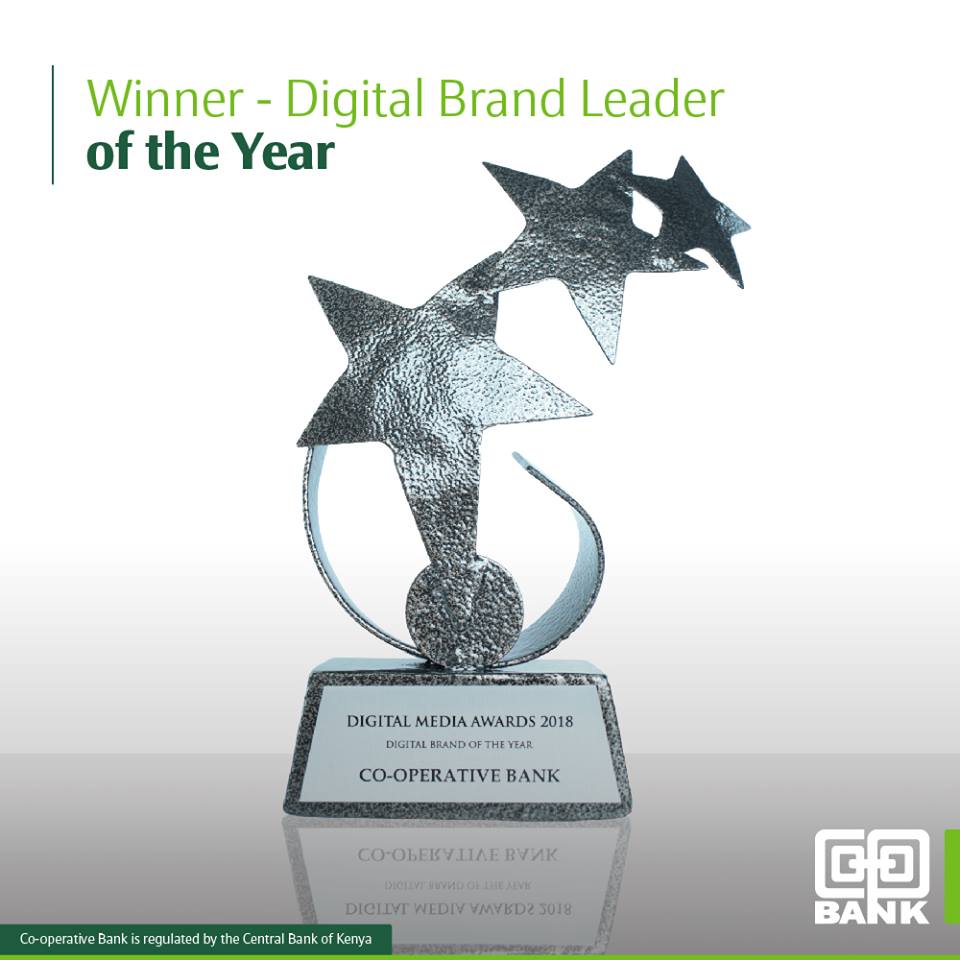 Among digital products that the bank has launched include the online banking platform that allows customers to bank from the comfort of their internet-enabled devices.
Co-op Bank also provides two portals for both retail and corporate online banking. This is aimed at fulfilling the needs of the retail customer while matching the needs of the corporate client. It also means that both sets of customers will no longer need to either queue to make deposits, transfers, payments or any other bank transactions.
Co-operative Bank also has a host of alternative digital banking tools and channels that work just as effectively and conveniently as the physical bank. These tools and channels include the Co-op Bank agency banking popularly known as Co-op Kwa Jirani, the Co-op Bank's Internet Banking platform as well as the Co-op Bank's mobile banking app known as MCo-op Cash.
Some of the utility bills you can meet through these channels include water bills, Kenya Power bills, DSTV and GoTv subscription, NHIF monthly payments, NSSF, and KRA. With these easy-to-use payment channels, you can transact easily and securely from anywhere and at any time.