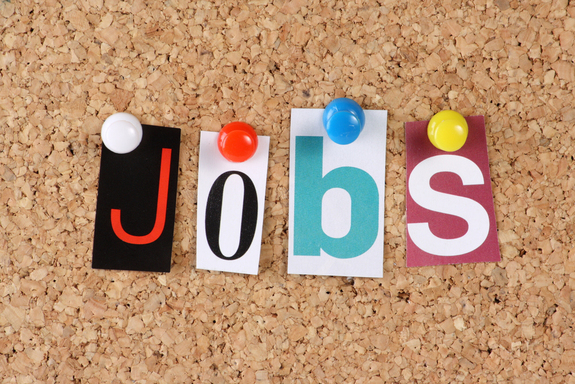 1). Call Centre Agent
An American-owned company that provides an online shopping platform for quality ICT products is looking to recruit a vibrant and results oriented Call Centre Agent who will handle customer enquiries in a timely manner.
The successful candidate will earn a monthly salary of Sh. 20,000 + Incentives.
Their responsibilities will be as follows:
Attracts potential customers by answering product and service questions; suggesting information about other products and services.
Opens customer accounts by recording account information.
Maintains customer records by updating account information.
Resolves product or service problems by clarifying the customer's complaint; determining the cause of the problem; selecting and explaining the best solution to solve the problem; expediting correction or adjustment; following up to ensure resolution.
Recommends potential products or services to management by collecting customer information and analyzing customer needs.
Prepares product or service reports by collecting and analyzing customer information.
Contributes to team effort by accomplishing related results as needed.
They'll need to meet the following qualifications:
A university degree in marketing or any related field
At least 1year of Customer Service Experience.
Presentable & Should be a fast thinker
Quality Focus.
Problem Solving.
Market Knowledge.
Documentation Skills.
Listening skills.
Telephone Skills.
Resolving Conflict.
Analyzing Information.
Multi-tasking
If you are up to the challenge, you may send your CV  email subject (Call Center Agents – Ecommerce) to vacancies@corporatestaffing.co.ke before Monday 29th May, 2017.
2). Driver & Tour Guide.
A provider of private travel to high end clients and other dignitaries is looking to hire a dedicated driver/tour guide to ferry clients to various tourist attraction sites and ensure customer satisfaction through commentaries and excellent service.
The successful candidate will earn a monthly salary of Sh. 50,000.
Their responsibilities will be as follows:
To maintain the fullest knowledge of all aspects of visitor attractions and provide the best possible information to visitors.
To be able to conduct commentary.
To ensure an efficient, cheerful and courteous service is given to all customers at all times and with any reasonable assistance that may be requested.
To ensure every effort is made where relevant to maximize sales.
Protect confidential information about the organization and its security systems
To observe all Health and Safety at Work regulations as set out by your employer in accordance with his statutory obligations.
Maintain excellent customer relationships at all times.
To be an ambassador of the organization by upholding the values and ethos of the Company.
To be responsible for the cleanliness of the vehicle.
Assist the tours dept. in creating tour packages during low season.
Vehicle maintenance and ensuring security at all times
They will need to have the following qualifications:
Training in tours and travel
3 – 4 years experience as a tour safari driver dealing with high-end clientele.
Must have a valid driving license and a PSV license and a member of KPSGA (Kenya Professional Safari Guides Association) Golden or Silver
Must be very polished, in terms of communication and presentation
Defensive/ Offensive driving skills
Familiar with national park routes, rules and regulations.
International experience is preferred.
Ability to communicate fluently in English.
Mature, healthy with excellent eyesight and punctual with a good attendance record
Ladies are highly encouraged to apply
If you are up to the challenge, you may send your CV only quoting the job title on the email subject (Driver / Tour Guide) to vacancies@corporatestaffing.co.ke before 29th May 2017. Remember to include your current or previous salary.