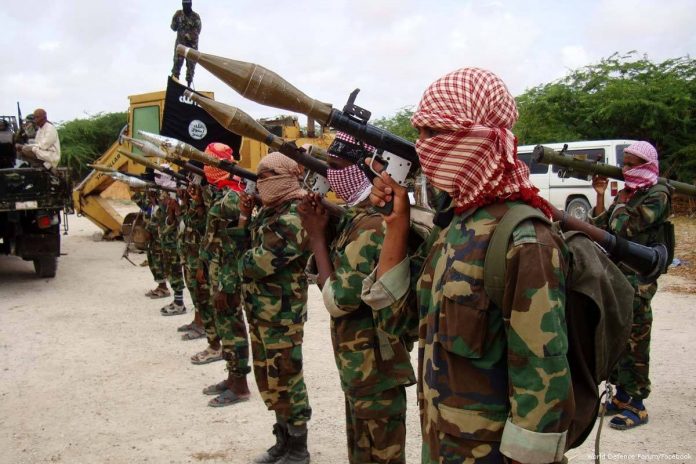 A bus plying the Mombasa- Lamu route was on Thursday, January 2, reported having been hijacked along Nyongoro area of Lamu County.
Sources indicate that the bandits who attacked a bus belonging to the Mombasa Raha Bus company are believed to be Al-Shabaab militants.
Further reports indicate that heavy gunfire was heard at the scene of the incident before some passengers fled into nearby bushes.
While speaking to Daily Nation, Lamu County Commissioner Irungu Macharia confirmed the incident, citing that he had heard of such an incident.
"I have heard of such an incident but I am headed to the scene…I am also liaising with officers on the ground. Details on injuries, casualties or the bus company are yet to be established but I'll give details soonest," he stated.
Speaking a representative from the Mombasa Raha Bus company informed us that contrary to speculations on social media, the bus had not been hijacked but rather the attackers had shot at the tyres bringing it to a halt.
"We are in contact with our crew who told us that the attackers shot at the bus tires to stop it. Passengers were able to disembark and board another bus at the scene. We are yet to get comprehensive information about the incident," the company rep explained.
Additional reports by K24 Digital, indicate that reported that at least three passengers have been killed and several others injured.
The publication reported that Lamu County Commissioner Perminus Kioi stated that a police officer escorting the bus was among those killed.
The incident comes barely a month after, a vehicle belonging to Medina Bus Company was attacked by gunmen in Kotulo area of Wajir County.
The bus was attacked in a stretch between the towns of Wajir and Mandera.
At least 10 people are reported to have lost their lives during the incident.