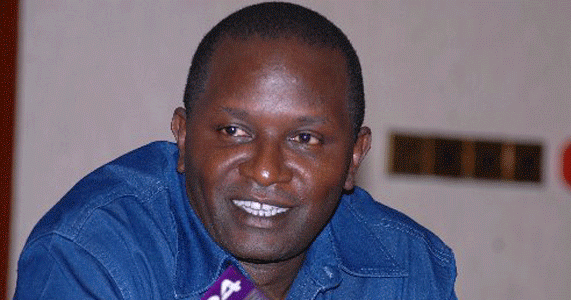 Kigumo MP Jamleck Kamau has officially started his campaign to oust Murang'a governor Mwangi wa Iria in the 2017 polls.
Kamau said that contrary to allegations made by the incumbent, he only condemns the manner in which public funds are utilised in the county.
The MP, while launching his bid on Saturday, said that he does not fight development projects initiated by the county government.
"Some people say that I fight the county government which is not true. But we all know that our county is facing serious challenges," he said.
He said that misappropriation of the county revenue and misplaced priorities are some of the issue prompting him to vie for the post.
Kamau also tore into some of the agricultural programmes initiated by the county government terming them a waste of public funds.
"We are not educating our children to come back and become sweet potato or nappier grass farmers," Kamau said.
Wa Iria had on Friday warned the MP against using the event to malign his name or his development projects.
The MP however said that it is his constitutional right to speak his mind and point out the issues going wrong in the county.
Kigumo residents gathered at Bendera grounds for the ceremony where the legislator appealed for their support.
He cited improved infrastructure in the constituency and better standards of education as the milestones achieved in the two terms he has served as an MP.
"Nine roads have already been tarmacked while some are ongoing in the constituency," he said.
The MP said the Kigumo Endowment Fund – launched in 2008 to sponsor needy students through secondary school – has benefited hundreds of students, of which 5 are in university.
MPs Mpuri Apuri (Igembe), Muthomi Njuki (Chuka Igamba Ng'ombe), Alice Wahome (Kandara) and Samburu women representative Maishoo Leshomo attended the event.
However, no leaders from central accompanied the legislator to the event.