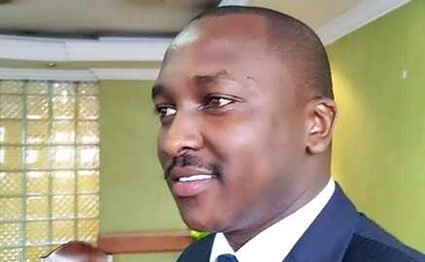 Sergeant Kipyegon Kenei, an officer attached to Deputy President William Ruto's Harambee House Annex office, confided in a friend moments before his phone went off and was later found to have been shot dead in his Imara Daima, house on Thursday afternoon, February 20. Police stated that they were analyzing what they believed could be suicide.
A report published by Daily Nation on Saturday, February 22, stated that the officer shared details of former Sports CS Rashid Echesa's visit to the office in line with the Ksh39 billion fake guns scandal that roped in DP Ruto.
The friend, who sought anonymity, stated that he tried to calm Kenei upon learning of the deceased's narrative on Echesa's visit. Kenei reportedly called him at around 7 p.m. on Sunday, February 16.
Image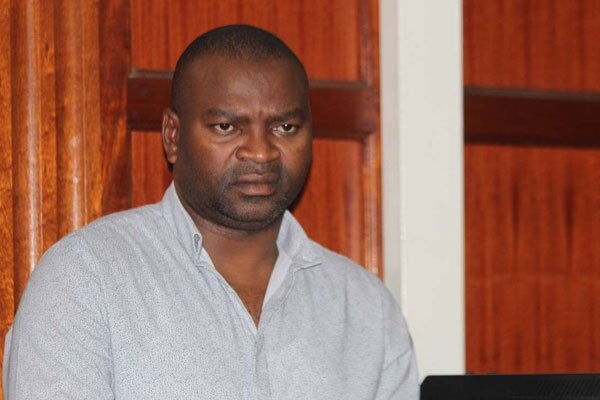 Former Sports Cabinet Secretary Rashid Echesa at the Milimani Law Courts on Monday, February 17
DAILY NATION
"He said the Echesa issue was getting tough because he had been informed that some detectives were going to the office on Monday. I told him not to worry because that was going to be investigated and that he should say whatever he saw.
"He said he would brief me on the outcome on Monday but didn't, and I forgot to call him. When I tried to reach him on Tuesday, his phone was off," the friend stated.
He added that earlier on, they had met for lunch in Nairobi and in their chit chat, the breaking news announcing the arrest of people who had visited Ruto's off ticked him off.
"He moved closer to watch the news, and when he came back he informed us that the arrested people had visited the Annex before he left for Nakuru. He then called his colleague in Nairobi and enquired about what had happened.
"He said the suspects asked him if the DP was in his office, but he told them that he wasn't. The suspects then went to the waiting room, sat and waited for some minutes before leaving
Kenei's father, Mzee John Chesang, while speaking to the media on Friday, February 21, urged the DCI to speed up the investigation, adding that Kenei had planned to wed his wife and had left behind a five-day-old baby.
"He has left a very young family. The wife too devastated to a point that she is not talking to anyone. The couple had two children, one who is only five days old.
"The two were to do a wedding in August, we will be speaking with the girl's family to know the way forward," Chesang stated.
On Thursday, February 20, DCI boss George Kinoti rushed to Kenei's house from Mombasa, after he got wind that detectives were messing up the crime scene. Kinoti ordered Kenei's body, which was on it's way to the mortuary, to be returned to the house for fresh investigations. The DCI boss decided to lead the probe.
"No comment for now. Let's wait for investigations," Kinoti informed the media at the crime scene.
While speaking in Mombasa, on Thursday morning, February 20, Kinoti affirmed that his agency was building a watertight case against Echesa, with more arrests looming.
"We are expecting more arrests and more revelations. There is more than the public will know about this. We are also building a strong case because he (Echesa) was arrested while in possession of actual evidence," Kinoti stated as quoted the Daily Nation on Friday, February 21.
Image