President Uhuru Kenyatta has stated that he is ready to serve Kenyans in any capacity after his term officially ends in 2022.
During an interview with Coro FM on Monday, January 18, he reiterated, however, that he would not be seeking another run for the top seat.
"Let's remain patriotic. Am not interested in power after my retirement, but am ready to serve the country in any capacity," he stated.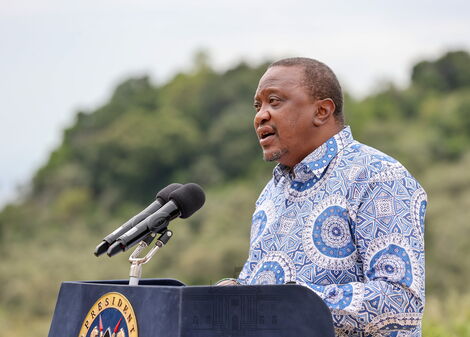 President Uhuru Kenyatta addresses the nation on Thursday, December 31, 2020
Previously, the Head of State has stated on numerous occasions that he would not extend his term or seek a Prime Minister position under the Building Bridges Initiative (BBI) coalition.
During the interview, Kenyatta touched on matters BBI, education, his fallout with Sonko among other issues affecting the country.
He disputed allegations of the BBI bill as being a project meant only to benefit Orange Democratic Movement (ODM) party leader Raila Odinga.
"You are being fooled by being told this thing (BBI) is for Raila. If we allocate more money to Kiambu or Kirinyaga counties, are the neighbors of Raila? Let us not politicize BBI," he stated.
He further stated that the benefits of the bill outweigh the cost.
Responding to critics, Kenyatta pointed out that a section of politicians had resorted to dirty politics and tactics in order to further their agenda.
"Continue abusing me, I am the President until I finish my term. Abuse is nothing to me, but try bringing chaos and see come true what I said in Kakamega, to confuse a rained on lion for a cat," Kenyatta stated.
As the clock ticks away in his final months in office, Kenyatta has initially pointed out that he would devote his time, energy, and resources to promoting national unity and executing his legacy projects.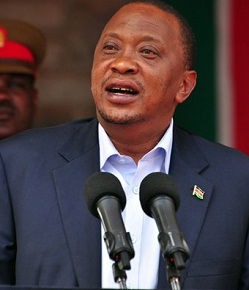 President Uhuru Kenyatta.