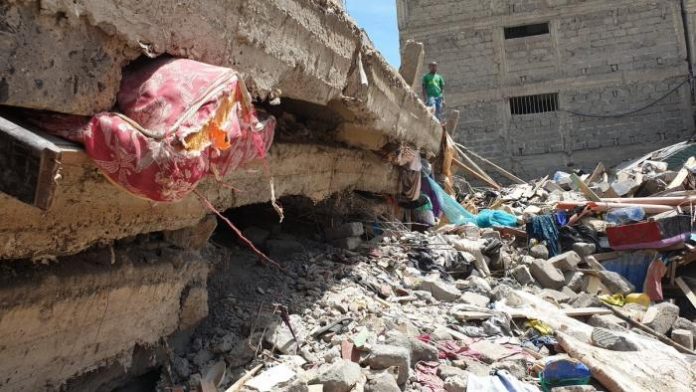 Families of the occupants of the collapsed building in Nairobi's Tassia Estate were plunged into more agony on Monday, December 9, as the death toll rose to 10.
According to a report by Capital FM, four more bodies were recovered from the rubble among them two children.
K24 TV, in a live report, revealed that everyone had been accounted for and the rescue mission was officially closed with 36 people having been rescued.
Six of the victims were still at the Kenyatta National Hospital undergoing treatment
Nairobi police boss Philip Ndolo confirmed that another person was on Saturday, December 7, pulled out of the rubble alive.
According to a report by The Standard, a mother, Venny Gechemba, suspected that two of her children, Frank Kerosi and Ezra, both under 10 years, were among the people that had been buried while at cyber Café located at the basement of the building.
"I cannot eat. I cannot sleep. I just want my babies," she narrated to the paper.
On Friday, December 6, the building that housed 46 families collapsed in Tassia Estate. As of Sunday, November 8, the death toll from the Tassia estate tragedy had risen to seven.
36 people had been rescued from the rubble.