We can now reveal Deputy President William Ruto's whereabouts after much speculation on social media.
The online platforms were rife with rumors that DP Ruto had traveled out of the country after a meeting with President Uhuru Kenyatta on Wednesday, November 18.
A close source to the county's second in command disclosed that Ruto met with former Nigeria Vice President Atiku Abubakar in Dubai, UAE, on Friday, November 20.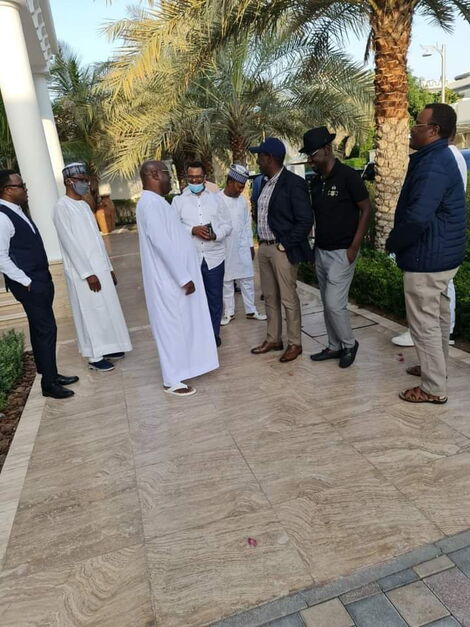 Deputy President William Ruto in Dubai on November 20, 2020
Among those who accompanied the deputy president was former Mombasa Senator Hassan Omar.
The photo raised confusion as to whether the DP was in Nigeria while online political pundits claimed he was in Dubai.
We can authoritatively report that the meeting took place in Dubai where the Nigerian politician has been living for many years.
Ruto is very active in public engagements and his whereabouts are likely to concern his followers and critics alike.
Kenyans were particularly interested in how the Deputy President would celebrate his wife Rachel's birthday which falls on November 20.
Mama Rachel was also not seen in the photos that emerged of Ruto in Dubai.
By the time of publishing, the DP had not posted a message to his spouse as he was fond of doing in previous years.
"Happy Birthday my lovely wife, best friend, confidant, and companion, Mama Rachel. You are the greatest gift of my life, my peerless supporter, and a distinguished mother to our lovely children. I am proud of you," Ruto posted in 2019.
Coincidentally, the deputy president's birthday falls exactly 31 days after his wife's on December 21.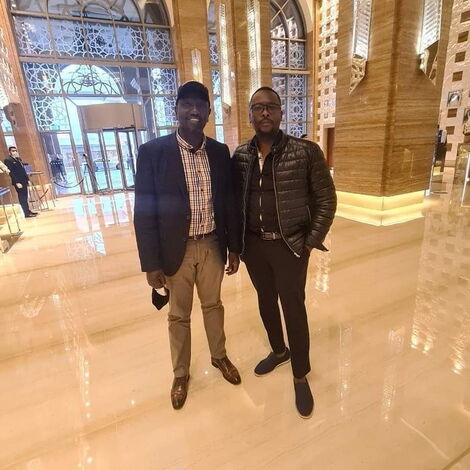 Deputy President William Ruto in Dubai on November 20, 2020