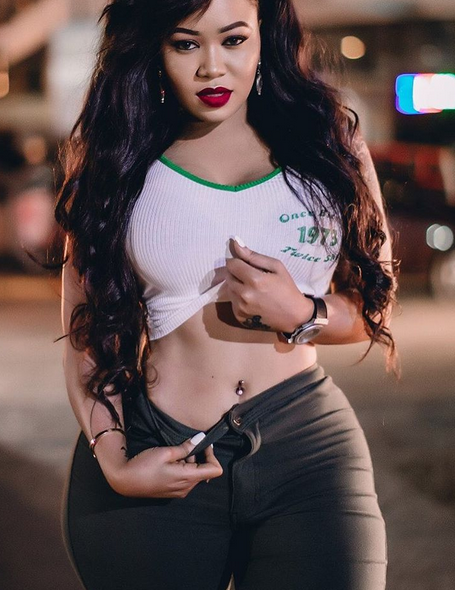 Socialite Vera Sidika is in the middle of another storm after her ex boyfriend apparently leaked her nudes.
The popular socialite took to her Instagram page yesterday where she accused her Dubai-based ex boyfriend Yomi of leaking her nudes. Vera then went on to share screenshots of their conversations.
"I remember him saying he's gonna use people, my enemies etc for drama to bring me down coz doing it himself would make him look bad. I never wanted to believe all this until I got numerous screenshots a week back that he's being going about blogs claiming he dumped me. Which is a lie. I ended the relationship. But that doesn't matter, that's why I ignored when people sent me the story. But dude! I shared images with u in confidence & u do this? Really! Honestly, whether u leaked my nude pics to blogs or sent to your friends who passed it around & it ended up on blogs. It's just WRONG!! Nobody should do such to someone they claim they once loved. No one!" Vera wrote.
Her ex, though, made a quick rejoinder denying that he was behind the leak.
She then responded saying that he was a fake business operative with fake cheques, fake documents and a fake life.
You can view the contested photo by CLICKING HERE