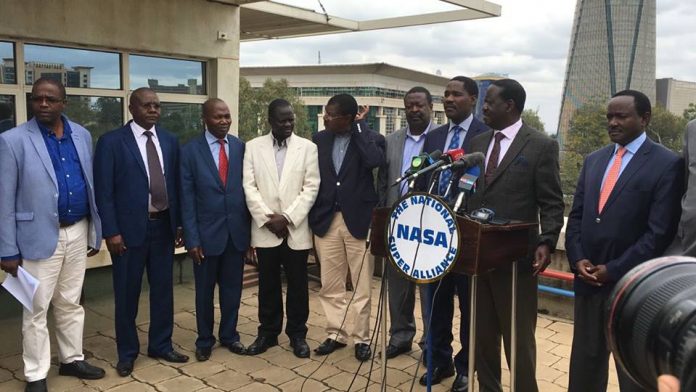 Former Meru Governor Peter Munya has joined the opposition coalition NASA.
Munya further said that he will be filing a case in court to challenge the election of Kiraitu Murungi as the Meru Governor.
Munya had vied on a Party of National Unity (PNU) ticket.
He was defeated by Kiraitu in what had been billed as a tough political battle for the Meru vote.
"I cannot support the same people who stole my votes," he told reporters at the Capital Hill, the Nasa headquarters.
Although Mr Munya did not join the party led by President Uhuru Kenyatta, he said he supported hi re-election on August 8 as the leader of PNU.