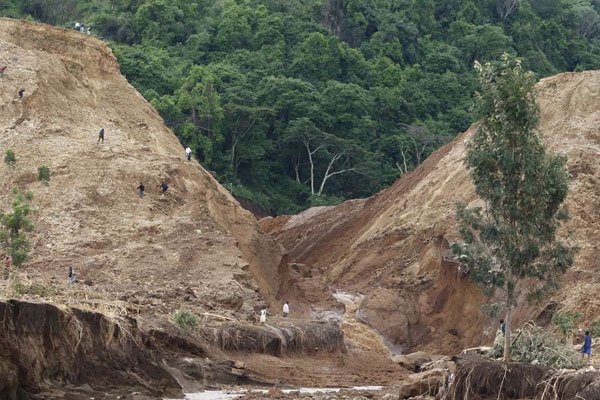 As Kenyans came to terms with the tragedy that killed 44 people, with 40 others unaccounted for, and displaced 2,500 people, experts say there are many inter-linking factors that may have contributed to the incident.
Walls that had been dug around the dam, for instance, had been weakened over time and eroded to the dam's capacity to hold any additional water that came with rains.
"The water capacity of the dam could have been breached leading to the tragedy," Grace Kagondu, a civil engineer, told the Nation.
During its construction in 1980, the dam, under Solai Stores owned by a Mr Patel (according to the Hansard), was allowed "2,500 gallons of water per day for domestic use and 40,000 gallons per day for irrigation of coffee, puffing and washing".
But government officials said it had 80 million litres of water, 72 million of which poured out to the neighbouring villages, killing tens and destroying property.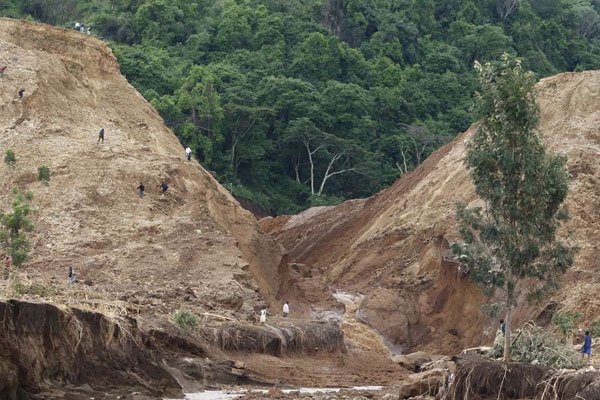 Ms Rose Wanja, a civil and structural engineer, with seven years of experience, suggested that the dam could have been overburdened by the volume of water due to the ongoing rains, fissures in the Rift valley belt, and the lack of routine checks and maintenance.
"A dam is a sensitive establishment and therefore there is need for routine checks and maintenance," Ms Wanja said.
"This is to establish any points of weakness which include fissures, especially because water is able to find the tiniest cracks, consequently collapsing a structure."
This, Ms Wanja said, was in addition to the tectonic activities happening in the Rift Valley where the dam lies, some 190 kilometers north-west of Nairobi.
"The fault lines may have affected the foundation of the dam, any small pressure at the bottom is capable of collapsing it," she said.