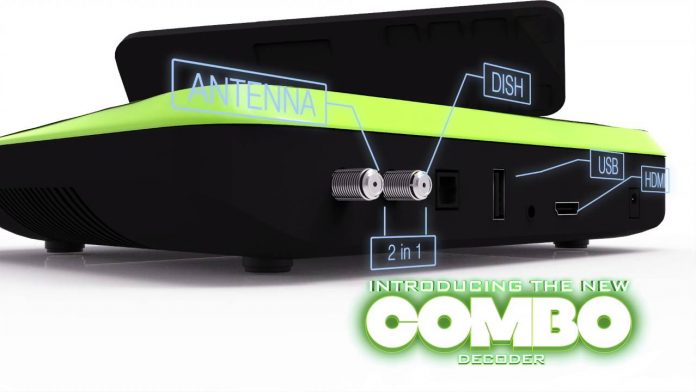 Late last year, StarTimes Kenya introduced the revolutionary high definition Combo decoder. While pay TV consumers in Kenya have previously been used to decoders that provide singular services, the new Combo device has changed this.
"The new innovative product is equipped with world's latest decoder technology to combine effectively for the first time the features of both digital terrestrial television (DTT) and digital satellite direct to home (DTH) digital television technologies on a single device," says StarTimes.
While both DTT and DTH avenues have their comparative advantages, StarTimes' users can now have both on one decoder. Interestingly, this new combo decoder works with both antenna and dish and offers channels on both for the price of one.
"The difference in the combo decoder and the ordinary decoder is that the combo decoder supports both terrestrial and satellite networks. On the other hand, the ordinary decoder either uses the dish if it's a dish decoder and aerial if it's designed as an aerial decoder," says StarTimes.
The decoder is currently going at a subsidized price of Sh. 1,999 apiece. This includes a one month DTH free subscription of the Super bouquet and a one month subscription of the Unique bouquet. "You'll pay for a one month subscription and get two bouquets," says StarTimes.
Additionally, the decoder supports high definition viewing if you have television device that supports high definition.