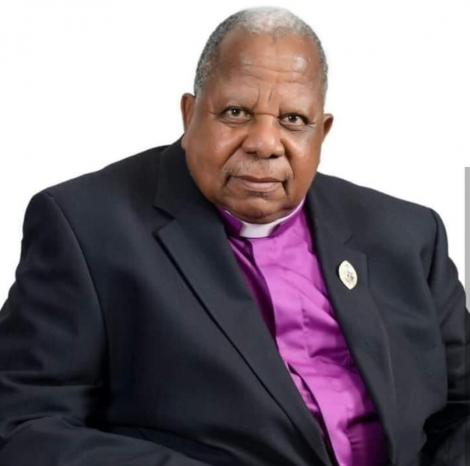 Bishop Dr. Morris Mwarandu, the overseer of the Lord's Gathering Fellowship Churches, an affiliate of the Redeemed Church, has passed away.
Bishop Morris Mwarandu died on Sunday, March 28 at the Nairobi West Hospital where he had been admitted.
"We announce the promotion to Glory of His Grace Bishop Dr. Morris Mwarandu today 28th March 2021 at 2 am, remember his family in your prayers," read a statement from the committee of Lord's Gathering Fellowship Church.
The 73-year-old cleric battled high blood pressure and diabetes for years.
The bishop had been living in his coastal home, Holoholo village in LungaLunga Kwale County, where he spent more time in semi-retirement as his son Gideon Mwarandu ran the church in Nairobi since the onset of Covid-19 on Friday, March 13, 2021.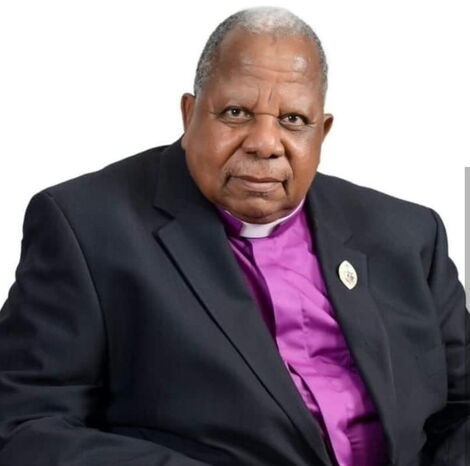 Bishop Dr. Morris Mwarandu the head of Lord's Gathering Centre- Affiliate of the Redeemed Church.
"We have lost mzee. Right now we are praying for God's strength for his son who is now heading the church, his family, and the entire congregation because Bishop was so many things to us. He had been sickly, but was always in high spirits," confirmed Frederick Musembi, a pastor at Lord's Gathering Fellowship church.
Bishop Mwarandu leaves behind his wife of forty years Christine Ega Mwarandu and six sons.
Amani National Congress (ANC) party leader, Musalia Mudavadi, led Kenyans in mourning the Bishop and wished the family peace and strength at this trying moment.
'My wife Tessie & I are saddened by the departure of Dr. Bishop Morris Marandu of the Lords Gathering Fellowship Church. Our sincere & heartfelt condolences to his family and Church fraternity. May peace & strength be with you as you walk this difficult journey. Rest in Peace.' said Mudavadi.
"RIP Bishop, can't forget your last summons on Sunday and the energy you had in preaching both services, little did we know you were bidding us farewell, we will surely miss you. May God give strength and comfort to the family and church. Lala salama baba yetu shujaa (sleep well our hero)," stated one Rachel Wakesho.
Bishop Mwarandu was a staunch man of God who oozed out wisdom anytime he spoke to the faithful. In 2019, during an interview with The Standard Mwarandu schooled his fellow clergymen on going against God's work.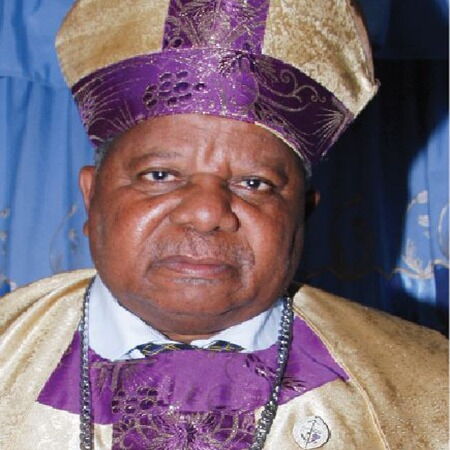 Dr. Bishop Morris Mwarandu.
Mwarandu said the moment pastors start following material things, the rot seeps through the church, and the divisions come easily.
"I keep telling pastors that God won't take it kindly when you collect money in offerings, then go spend it in a cause that is not in line with your pastoral duty, like paying rent for a woman who isn't your wife. I prophesied before, and I will loudly proclaim, all you pastors and bishops who spend time in beds that aren't yours, and with women who aren't your wife, the Lord will strike you hard. And He will do it in full view of everybody," he said.
Bishop Morris Mwarandu started his work in the ministry over 20 years ago.
His death comes weeks after the demise of Bishop Mercy Waciama who reportedly succumbed to COVID-19 on Tuesday, March 16, at the Murang'a level 5 hospital.
Bishop Mercy Waciama was a TV presenter, gospel singer, and Bishop at Embracing God Church in Thika, Kiambu County.