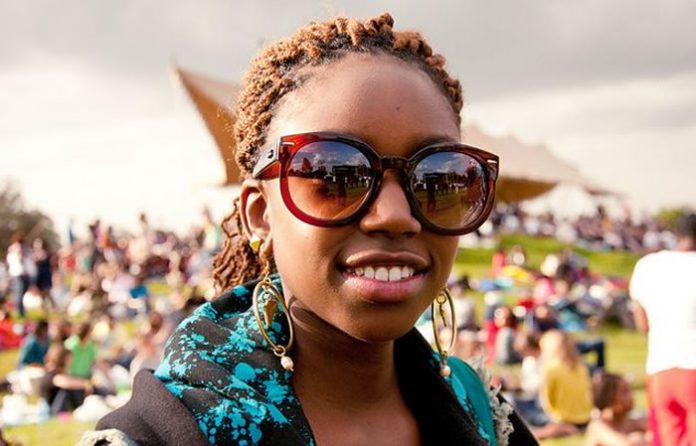 Her career had taken a pause after the breaking up of Camp Mullah but she made a comeback after giving birth to her gorgeous 2-year-old beautiful baby boy.
Since embarking on her solo career, Karun has released 2 solo projects. Her Debut Album 'Sun & Moon' released in 2014 with one of the songs, 'Interlude (Sun)' was featured in an episode of Fox TV's 'The Resident.
'Glow Up' is the first single off of her next Album Dubbed 'The Glow' set to be released on the 19th of July 2019 at The Alchemist where she will open for Nasty C.
Will all this success at a young age, Karun has managed to feature in Forbes 30 under 30 list among the greatest names in the creative world including Burna Boy and Sho Madjozi.
This news came to Karun just after her birthday and she couldn't hold her excitement. She took to social media announcing;
As I celebrate a quarter-century on this planet, I'm forced to reflect on what a F*cking trip this has been! This past week has been quite challenging but I can't help but feel excited for what's to come! What's made this birthday even better was receiving news that I've been named amongst some of the greatest creatives on the continent such as @BurnaBoyGram, @PetitNoirVintage, Sho Madjozi, Shekhinah and more on the @forbesafrica 30 under 30 2019 list.
⠀⠀⠀⠀⠀⠀⠀⠀⠀ ⠀⠀⠀⠀⠀⠀⠀⠀⠀⠀⠀⠀ ⠀⠀⠀⠀⠀⠀⠀⠀⠀⠀⠀⠀
I feel so honored, but this doesn't come without a touch of #impostersyndrome (and I guess that's why its taken me a whole week to even post about it), but I'm also so so soooo grateful to be recognized among some of the previous winners such as @TinasheNow, Cassper Nyovest, Yemi Alade, Kwesta, Davido, WizKid and Nasty C being artists I've looked up to during my career.
She added that at this point she feels she is heading in the right direction.⠀
This only affirms to me, that I am, INDEED, doing something right, and that gives me a whole lot more motivation to keep on keeping on, as I craft some more dope content for you guys!
Congratulations to you Karun and keep repping the 254.