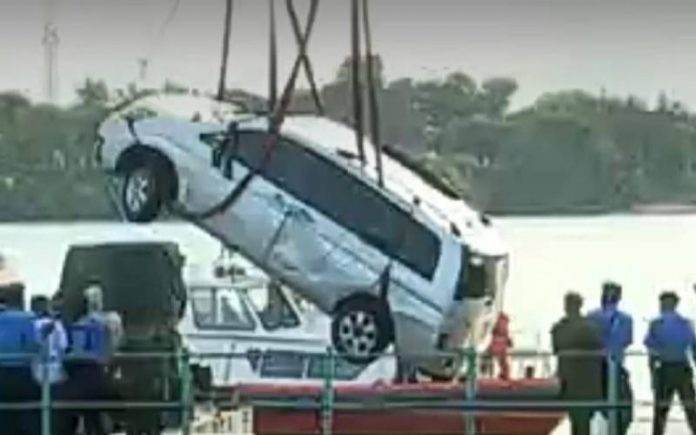 Bodies of Mariam Kighenda and daughter Amanda Mutheu retrieved from their car that plunged from Likoni ferry, 13 days later
Police have been able to recover the bodies of Mariam Kighenda and her daughter Amanda Mutheu who drowned after their car drove off Likoni ferry.
The car, registration number KCB 289C, was lifted out of the ocean at around 4 p.m. on Friday afternoon.
Police, together with pathologists, then proceeded to remove the bodies from inside the car in a heavily guarded exercise where AP officers provide a human barricade around the vehicle.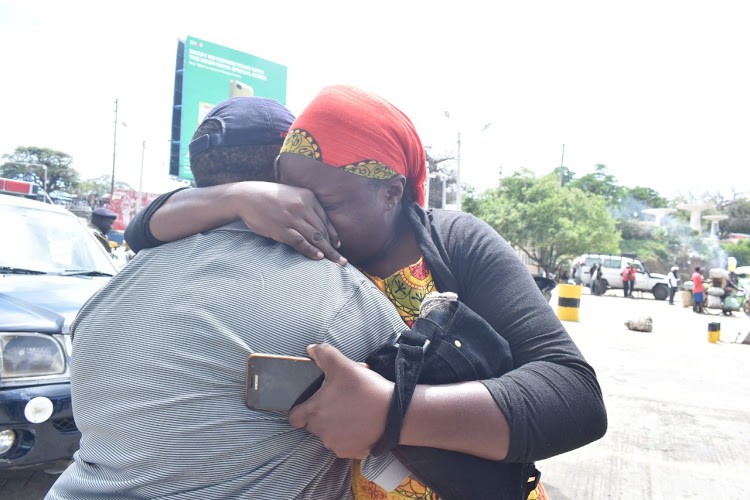 Family of Mariam Kighenda and daughter Amanda. Bodies of the two recovered from Likoni car wreckage, 13 days later
The process of removing the bodies took over an hour and a half which could indicate that the bodies were in a delicate condition.
Official statement
A few moments after the bodies had been taken away by the police, religious leaders held prayers at the site giving thanks for the successful retrieval.
Government Spokesman Col. (Rtd) Cyrus Oguna led military and other leaders in a ceremonial tossing of flowers into the ocean as a sign of honour for the lives that were lost.