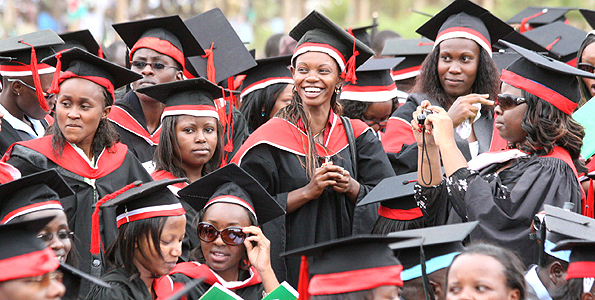 The University if Nairobi has been ranked as the best university in Kenya.
The institution took this position by due to its management and storage of scholarly content. The university, though, was ranked at position fourth in Africa. It came behind University of Pretoria, Stellenbosch University and University of South Africa.
READ MORE: Date of reviewing degree choices announced
Jomo Kenyatta University of Science and Technology was ranked as the second best university on Kenya. The university, though, took position 24 in Africa.
Mount Kenya University — a private institution — came in third and position 26 in the region, up from position five it held last year.
Other institutions that were ranked were United States International University (USIU-Africa) South East Kenya University, Kenyatta University, Technical University of Kenya and Masinde Muliro University of Science and Technology.
Below is the full ranking of universities in Africa: