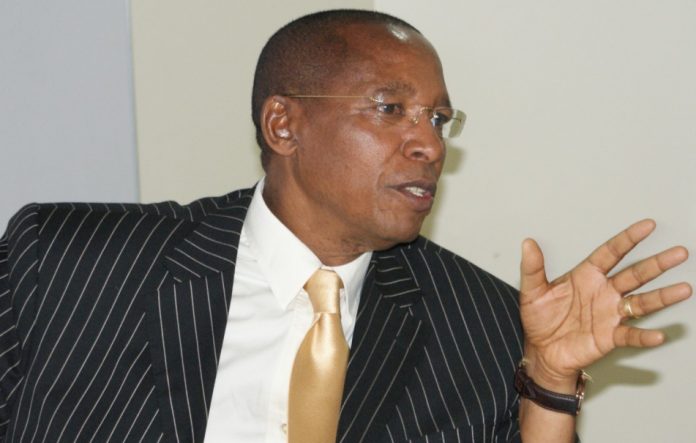 Former Makueni Senator Mutula Kilonzo died of massive bleeding caused by high blood pressure.
This has been revealed by a government report.
The report was presented during a hearing in the inquest into Mr Kilonzo's death at the Machakos Law Courts by Dr S W Mwangi, a general medical practitioner based in Nakuru.
"Mr Kilonzo died of massive haemorrhage into the chest and cranial cavity due to significantly elevated blood pressure due to several factors including but not limited to excessive ingestion of pseudoephedrine (nasal/sinus decongestant) in combination with caffeine," said the report.
Dr Mwangi explained to the trial magistrate how he found the body in the bedroom.
He said he examined the body four hours after he was reported dead.
There was foaming from the mouth and blood was flowing from both the nose and mouth to the right side of the head, he told the court.
Dr Mwangi also noticed the senator, who was also a lawyer, had vomited.
After Mr Kilonzo's body was moved to Lee Funeral Home, an autopsy was carried out by a team of senior government pathologists led by Dr Andrew Gachie, Dr Johansen Oduor, Prof Calder, Dr Emily Rogena, Dr Luke Musau, Dr Mwangi and senior police officers.