The latest data from the Registrar of Companies show that business names registered between April and November 2020, rose by 58.5%.
This has been the biggest spike recorded in Kenya for decades with 65,782 new business names registered during the period as compared to 41,490 during a similar period in 2019.
The staggering number of new companies translated to at least 270 companies being registered each day during the specified period.
July 2020 saw the largest number of registrations with 10,551 new businesses recorded by the national registrar during that particular month.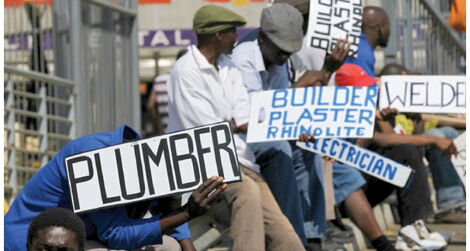 Job seekers in Kenya.
In total, 87,303 new companies were recorded between January and November 2020.
Experts have pegged the huge spike to the mass layoffs witnessed following the pandemic which in turn pushed Kenyans to try their hand in entrepreneurship.
People turned to entrepreneurship for survival income. There are those who maintained their jobs but still opted for additional security,
This is the group that turned to side hustles to top up their income during the period.
Notably, the majority of new companies set up during the period targeted supplying the national government, counties, and state entities with goods and services.
Doing business with the government is viewed by most as a full-proof route to making billions.
An estimated 1.7 million Kenyans lost their jobs in 2020, which has also resulted in a surge in individuals opting to operate small businesses and partnerships.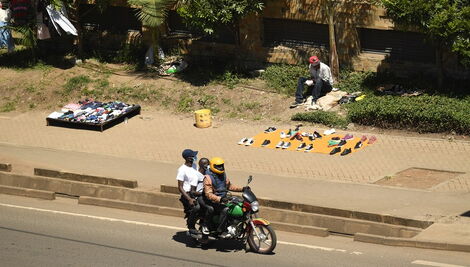 A vendor pictured along a street in Nairobi.
Kenya's unemployment rate doubled to 10.4% in the second quarter of 2020 compared to 5.2% in the first quarter due to the pandemic, government data showed.
According to the Kenya National Bureau of Statistics (KNBS), the unemployment rate was also higher than the 4.7% registered between April and June 2019.
Worryingly, more than a third of Kenya's youth eligible for work have no jobs in a business environment where the government is struggling to tackle the country's acute unemployment problem.
Neighbouring Tanzania and Uganda had comparable rates of 5.5% and 6.8% respectively, with the 2019 census data pointing to worsening unemployment for the youth aged between 18 and 34.
Central Bank of Kenya (CBK) Governor Patrick Njoroge recently faulted the structure of Kenya's economy for delivering economic growth without jobs and a rise in income, arguing that increased infrastructure spending has not spread wealth among working Kenyans.
"It is true you have GDP numbers but you can't eat GDP. At the end of the day, what is needed is a specific income. That is what anybody else wants plus jobs," said Dr Njoroge.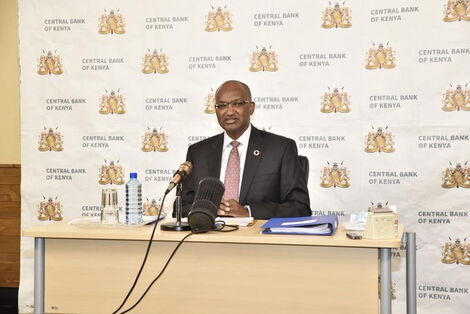 Central Bank of Kenya Governor Patrick Njoroge during a press conference in Nairobi on May 28, 2020.