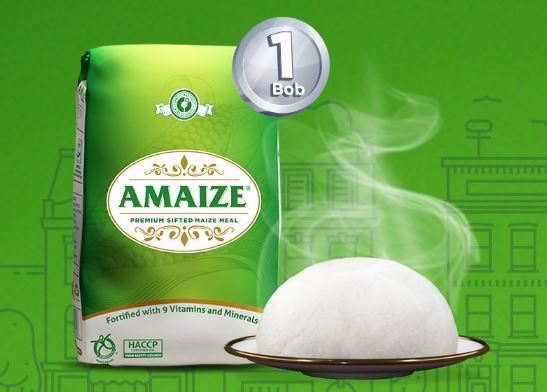 New customers on Jumia will have the chance to buy Amaize Unga for only one bob to 10,000 customers during the Try Jumia for Free campaign between the 18th– 24th June 2018 and have it delivered for Free in Nairobi, Mombasa, Nakuru, Eldoret and Kisumu.
Jumia will offer 1kg of Amaize Unga from Capwell Industries Limited, a leading manufacturer of high-quality flour, rice, pulses and porridges based in Thika. Jumia partners with reputable Kenyans companies to ensure that customers get quality products and services.
The sale is part of Jumia's effort to onboard new online buyers, as part of the government's initiative to create awareness in e-commerce sites such as Jumia, says the company's MD Sam Chappatte.
In an interview with Bizna Kenya, Sam noted that "This is one of Jumia's efforts to support one of the government's key ICT initiatives to raise awareness and penetration of e-commerce in Kenya towards the creation of jobs, creating new products and competitive pricing for products which will ultimately bring down the cost of living for all Kenyans."
Simultaneously, Jumia will run a free delivery for all products to existing customers for purchases of above 1,000 excluding large appliances.
On regulation, Sam pointed out that "Kenya is on a growth path and that the full potential of e-commerce is yet to be realized. Presently, Jumia is experiencing over 100% annual growth in the number of active customers. E-commerce in Kenya is projected to grow by over 10 times over the next in 4-5 years. The number of vendors on Jumia is also growing steadily with over 100 big and small vendors signing up daily."
Jumia is driving their engagement with government and related agencies such as Kenya Bureau of Standards (KEBS) through Kenya Private Sector Alliance (KEPSA) which they are a part of. Lately, there has been considerable interest from the Ministry of ICT to promote e-commerce in Kenya. Seemingly, the government is keen on customer protection, promoting e-commerce penetration and creating an enabling regulatory environment.